SeaTwirl Chooses Westcon Yards to Manufacture and Install Its 1 MW Floater in Norway
Swedish floating wind technology developer SeaTwirl has signed a letter of intent (LoI) with Norwegian shipyard Westcon Yards for the manufacture and offshore installation of the 1 MW S2x floating wind turbine at a site in Norway.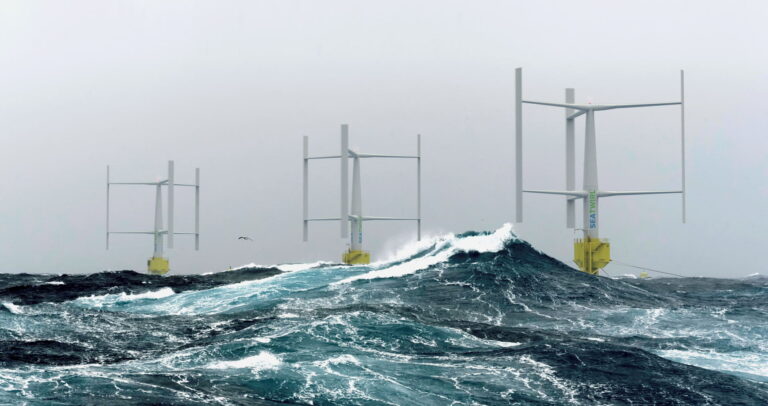 At the beginning of this year, SeaTwirl was granted a five-year concession by Norwegian Waterways and Energy Directorate to install its 1 MW S2x vertical-shafted turbine with associated anchors and a cable for power transmission in Boknafjorden, northeast of Lauplandsholmen.
According to SeaTwirl, Westcon Yards has experience in working on structures with similar thickness steel plates, girders, stiffeners, and complexity as the S2x turbine.
Fabrication of the steel structures is planned at Westcon's shipyard in Florø, from where the structures will then be transported to Dommersnes Industrial Area for assembly and testing. The complete turbine will then be towed to the offshore site in Bokn municipality where it will be installed.
The demonstration site is located about 700 metres from the coast in water depths of up to 130 metres.
"We have worked closely with Westcon for a long time to arrange a contract where Westcon can take full responsibility all the way through the installation of S2x. We have great confidence in Westcon and feel that this cooperation will secure not only the production of S2x in 2023 but also strengthen SeaTwirl's position for future larger turbines", said Jonas Boström, CTO of SeaTwirl.
SeaTwirl's technology incorporates a floating vertical axis wind turbine (VAWTT) with a tower placed on an underwater structure, which consists of a buoyancy component and a keel at its lowest point.
The turbine has a height 55 metres above the water surface, with 80 metres of the platform being below sea surface.
The wind turbine is planned to be connected to an existing transformer station on land which has enough capacity to receive electricity produced by S2x.
SeaTwirl said that Haugaland Kraft will buy the electricity produced by its floating wind turbine offshore Norway.
Follow offshoreWIND.biz on: