SSE Renewables Lays Out Plans to Bolster Ties with Fishing Industry
SSE Renewables has published a report that sets out the company's vision to better co-exist with fisheries when building and developing offshore wind energy.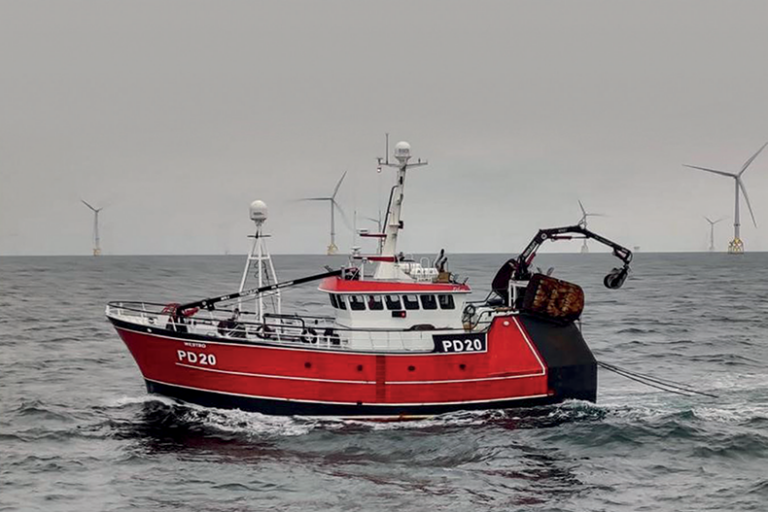 The report, launched at Scottish Renewables' Offshore Wind Conference in Glasgow, outlines the steps taken by the SSE Renewables to build upon the existing relationship within the fishing industry and how both sectors can positively co-exist in a busy marine environment.
"The development and building of offshore wind energy at scale and pace is essential for meeting global net zero targets, however it is crucial we appreciate that there are other marine users who may be affected by our activities", said Michael Walker, Head of Offshore Consents GB for SSE Renewables.
"We are committed to working with commercial fisheries which is why we've published a report of this nature for the first time. It underlines our vision to build upon our existing relationships with our neighbours in the marine environment as we continue to accelerate the growth of our offshore wind portfolio."
The inaugural report focuses on the development processes and presents SSE Renewables' key principles of communication, collaboration, and co-existence, which aim to facilitate more synergy when co-locating with the fishing industry by minimising negative impact and maximising shared benefits, the offshore wind developer said.
"Offshore wind is the backbone of our future energy system and developing its full potential will bring benefits not just to coastal communities, but to the whole country," said Claire Mack, Chief Executive of Scottish Renewables.
"As an industry we are committed to ensuring that the transition to that clean energy system is a just one and that existing users of the sea are treated fairly as these multi-billion-pound projects are constructed and operated."
SSE Renewables has a portfolio of around 4 GW of operational offshore wind, onshore wind, and hydro sites.
The company plans to double the current installed renewable energy capacity to 8 GW by 2026.
SSE Renewables is currently constructing the world's largest offshore wind energy project, the 3.6 GW Dogger Bank Wind Farm in the North Sea, and the world's deepest fixed bottom offshore site, the 1.1 GW Seagreen Offshore Wind Farm in the Firth of Forth.
Follow offshoreWIND.biz on: