Vårgrønn Acquires Eni's Stake in World's Largest Offshore Wind Farm
Vårgrønn, a joint venture between Eni's energy transition business Plenitude and the Norwegian energy investor HitecVision, has completed the acquisition of Plenitude's stake in the three phases of the 3.6 GW Dogger Bank Wind Farm in the UK.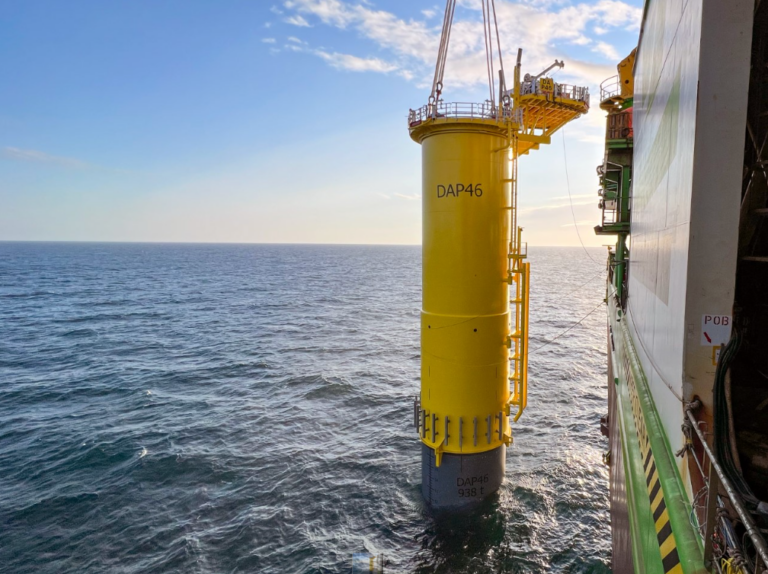 As reported in June, Vårgrønn signed an agreement with Plenitude to acquire 20 per cent interest in the Dogger Bank offshore wind farm, as well as Plenitude's other early-stage initiatives in Vårgrønn's key markets, as part of the ambition to have 5 GW of installed and sanctioned offshore wind capacity by 2030.
Eni has held a 20 per cent stake in Dogger Bank A, B and C, all three phases of what will become the world's largest offshore wind farm, currently under construction.
The remaining 80 per cent is owned by Equinor and SSE Renewables, who might take the project to a next level as surveys have started to explore the possibility to build a fourth phase, Dogger Bank D, which could have 1.3 GW of installed capacity and bring the 3.6 GW development to almost 5 GW.
Under their agreement from earlier this year, HitecVision has also increased its ownership share in Vårgrønn from 30.4 per cent to 35 per cent, while Plenitude will retain the remaining 65 per cent.
By taking the stake in the 3.6 GW Dogger Bank, Vårgrønn has now become a full-cycle European offshore wind developer and Norway's largest of its kind, according to the joint venture, which also announced that it would open a London office and that it was hiring new talents and experts with a plan to double the organisation by the second half of next year. 
"Vårgrønn will actively contribute to the project's success while Dogger Bank learnings will enrich the skills and experience of the Vårgrønn's team and make us an even stronger partner in the race for licenses in all our key markets", said Olav Hetland, CEO of Vårgrønn.
The joint venture has a couple of more projects it is eyeing through the upcoming lease auctions in Europe.
In Norway, Vårgrønn teamed up with Equinor to develop floating offshore wind at Utsira Nord, where the Norwegian Government plans to award lease rights for floating wind farms. The company will also bid in the Norwegian auction for bottom-fixed offshore wind projects at the Sørlige Nordsjø II area within a consortium with Agder Energi and Corio Generation.
Last month, Vårgrønn and Flotation Energy announced a partnership to apply for leases in Crown Estate Scotland's Innovation and Targeted Oil and Gas (INTOG) round.
In Scotland, the two partners plan to generate renewable energy from offshore wind farms to enable the electrification and decarbonisation of offshore oil and gas installations in the North Sea, with any excess power to be made available to benefit UK consumers.
Follow offshoreWIND.biz on: