Vard Launches Its First CSOV Hull for Norwind Offshore's Newbuild
Vard has launched the hull for the first of two Commissioning Service Operations Vessels (CSOVs) ordered by Norwind Offshore at Vard Braila in Romania.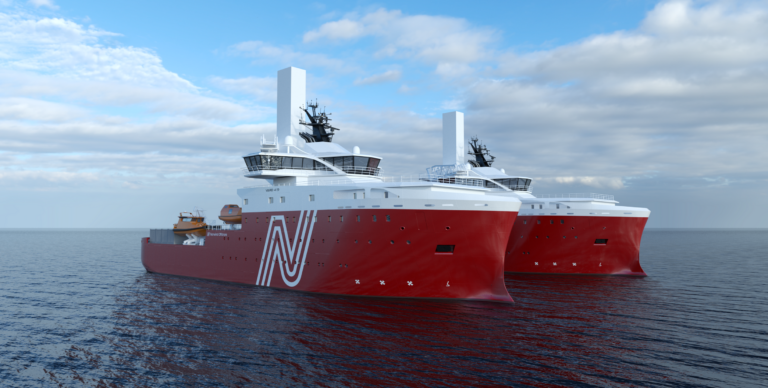 The vessel is named Norwind Gale and its hull will be finalised at Vard Brattvaag in Norway, according to the manufacturer.
Ordered in October last year, both CSOVs are based on VARD 4 19 design and are tailor-made for worldwide services and maintenance operations at offshore wind farms.
The first vessel will be delivered in the second quarter of 2023, while the second one will be built and delivered by Vard Vung Tau in Vietnam, scheduled for delivery in the third quarter of 2024.
In addition to the CSOVs, Norwind Offshore also decided to convert one Platform Supply Vessel (PSV) to a Service Operation Vessel (SOV), which was delivered to the company in May this year.
In April 2022, Vard and Norwind Offshore signed an additional contract for two new ships which are expected to be delivered in 2024 and 2025, respectively.
The VARD 4 19s are 85-metre vessels with a beam of 19.5 metres and will be equipped with a height-adjustable motion-compensated gangway with an elevator system, a height-adjustable boat landing system, and will be prepared for battery solutions. The CSOVs will have accommodation for 87 persons on board, with an option to increase to 120 persons.
"The delivery program of a total of five specialized vessels to Norwind Offshore contributes to strengthen VARD's leading position within the market for offshore windfarm support vessels", said Fredrik Mordal Hessen, General Manager for the Offshore and Specialized vessels business area in VARD.
Follow offshoreWIND.biz on: