BP, EnBW Apply for Electricity Generation Licences for Two UK Offshore Wind Farms
BP and EnBW, who joined forces to build the Morgan and Mona offshore wind farms in the UK, have filed applications for electricity generation licences for the two projects.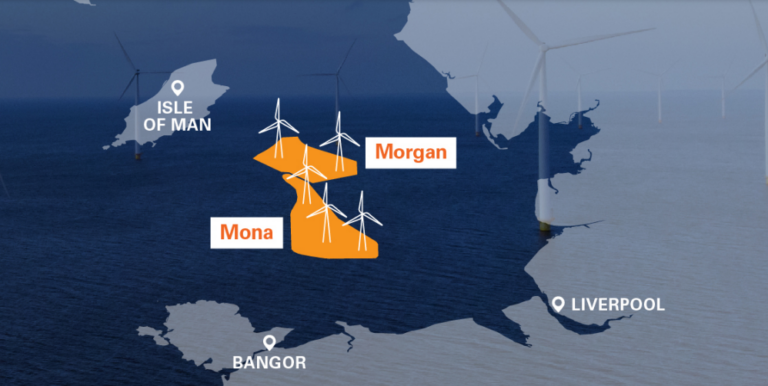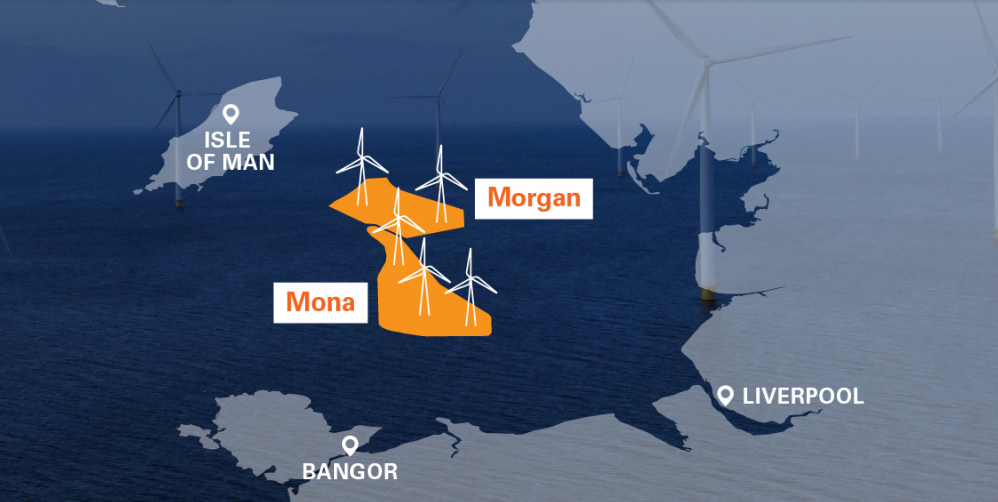 The partners secured 60-year leases for the two projects in the UK Round 4 leasing at the beginning of last year, when they also announced they would form a 50-50 joint venture to jointly develop and operate the leases.
The applications submitted to the UK's regulator Ofgem were filed by project companies Mona Offshore Wind Limited and Morgan Offshore Wind Limited on 6 August and 21 September, respectively, and signed by Richard Sandford, who was appointed to lead BP's offshore wind business in the UK earlier this year.
The Morgan and Mona project sites are located off the Irish Sea coasts of North West England and North Wales and will accommodate two wind farms with a total installed capacity of up to 3 GW.
BP and EnBW already deployed two metocean buoys and two floating LiDARs as part of the metocean and wind measurement campaign at the two sites, and contracted ABPmer this summer to provide detailed metocean design data for the two offshore wind projects.
After being awarded lease rights in February last year, the joint venture said it expected to make four annual payments of GBP 231 million on each lease through option fees before projects reach the final investment decision, and that the projects were expected to be operational in seven years (as of the beginning of 2021).
A few days ago, the UK Government announced it would accelerate a number of infrastructure projects, including offshore wind projects from its Round 4 leasing, with plans for majority of them to start construction by the end of 2023.
Whether this will also cut the time initially planned for Morgan and Mona to enter construction is yet to be seen.
Once completed, the two offshore wind projects in the Irish Sea will be able to produce enough electricity to power the equivalent of approximately 3.4 million UK households.
BP and EnBW are also developing the Morven offshore wind farm in Scotland, located some 60 kilometres off the coast of Aberdeen, which has a potential generating capacity of 2.9 GW, for which the two companies secured a seabed lease in the ScotWind auction at the beginning of this year.
Follow offshoreWIND.biz on: