Works Start on Rhode Island's Offshore Wind Terminal
Rhode Island Governor Dan McKee and East Providence Mayor Bob DaSilva broke ground on the first phase of the South Quay Marine Terminal project on 12 September, kicking off construction works on what will become a staging area for offshore wind projects in the US Northeast.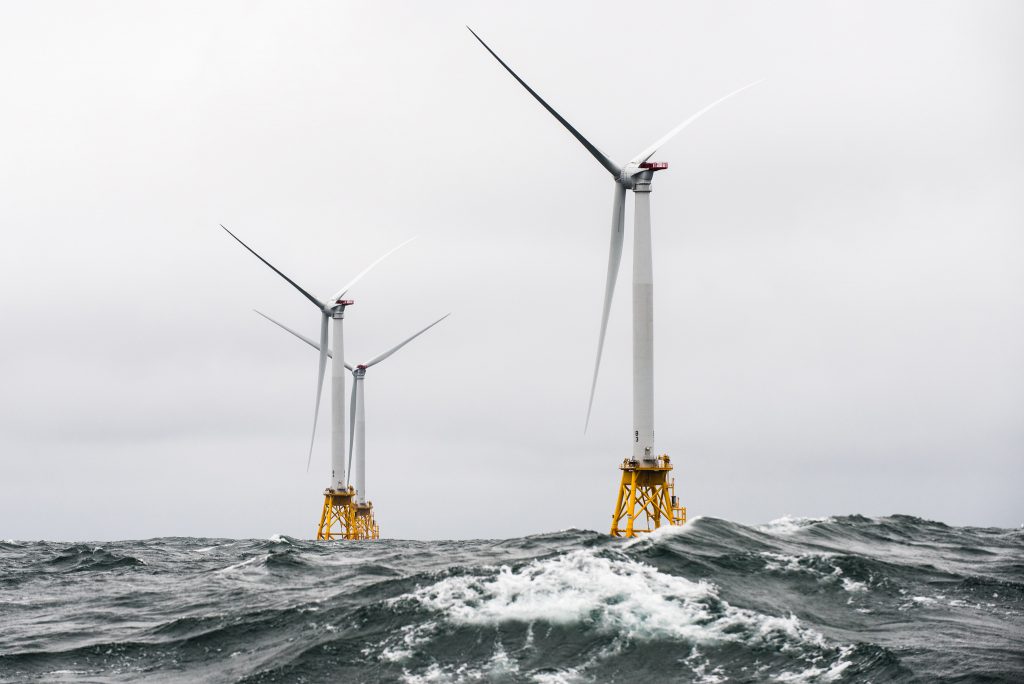 The construction of the terminal is supported by USD 35 million in funding that the Governor allocated to the City of East Providence in his FY2023 budget and American Rescue Plan Act (ARPA) spending plan, and was announced at the beginning of this year.
The project will see an undeveloped parcel in East Providence being transformed to create a large integrated intermodal shipping hub to support the offshore wind industry.
Under the funding provided for Phase 1, the City of East Providence, RI Waterfront Enterprises, and RI Commerce will complete the design activities and develop the waterfront portion of the South Quay Marine Terminal.
The first phase of works includes a 525 foot berth, with a cofferdam bulkhead and concrete platform to allow for a large vessel, such as an offshore wind installation vessel, or two barges to berth. To accommodate these large vessels, the work will also include fendering, bollards, and water service at the bulkhead.
The terminal will also have a large laydown area in the uplands behind the bulkhead after the Phase 1 works are completed, to allow for storage of materials and components.
Works will also include additional grading and land improvements throughout the site.
The US East Coast is set to become home to multiple offshore wind farms by the end of the decade as the Biden-Harris Administration aims to have 30 GW of offshore wind installed in federal waters.
The South Quay Marine Terminal is located within 75 nautical miles to the Massachusetts and New York Wind Lease Areas, which will rely on sites like this for manufacturing, storage and construction, according to the Rhode Island Government.
"The South Quay project has the potential to transform our state's future", said Senate Majority Leader Michael J. McCaffrey. "Creating a central hub to support the region's growing offshore wind industry will keep Rhode Island on the cutting-edge of the blue economy, help us meet our critical renewable energy goals, and open new doors of opportunity for thousands of Rhode Islanders. This is a wise investment of once-in-a-lifetime federal funding and an example of how much we can accomplish when we work together".
Follow offshoreWIND.biz on: