Inch Cape Homeports in Dundee
Inch Cape Offshore Limited (ICOL) has picked the Port of Dundee as the pre-assembly and marshalling site for the construction of the 1.1 GW Inch Cape wind farm offshore Scotland.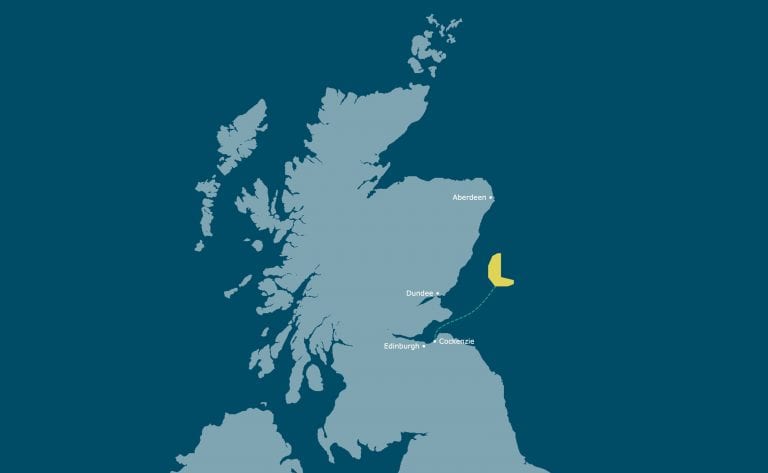 The agreement will see turbine blades, towers, and nacelles being delivered and pre-assembled at the port's renewables hub before being shipped out for installation twelve kilometres off the Angus coast.
Dundee has been chosen after a competitive process due to its proximity to the project site, storage and assembly capacity, and purpose-built quayside facilities.
The developer has reserved the entire renewables hub, equivalent to 28 football pitches, from March 2025 to March 2026, with around 50 staff expected to be on site.
"We have built Scotland's only custom-built renewables hub at the port which, when coupled with Dundee's proximity to the project site in the North Sea and the natural deep waters of the Tay, makes the port ideally suited to the requirements of this major contract for Inch Cape Offshore Wind Farm", said David Webster, Director of Energy at Forth Ports.
Recently awarded a Contract for Difference (CfD) under the UK fourth Allocation Round, ICOL is a joint venture between Red Rock Power Limited and Irish energy company ESB.
The offshore wind project will be Scotland's largest single source of renewable power when built and will feature the tallest turbines ever deployed in Scottish waters, with consent for tip heights of up to 291 metres, the developer said.
ICOL initially planned to use wind turbines with a rated capacity of 9.5 MW. The removal of the 1 GW capacity cap, which occurred in August 2021, will allow the developer to select the most powerful turbines on the market, possibly with ratings in excess of 15 MW within the consented parameters.
The project's developer already picked Montrose Port as the future operations and maintenance base.
Follow offshoreWIND.biz on: