Inch Cape Picks Montrose Port for O&M Base
Inch Cape Offshore Limited, a joint venture between the Edinburgh-based Red Rock Power Limited and Ireland's energy company Electricity Supply Board (ESB), has selected Montrose Port as the future operations and maintenance (O&M) base for the Inch Cape offshore wind farm.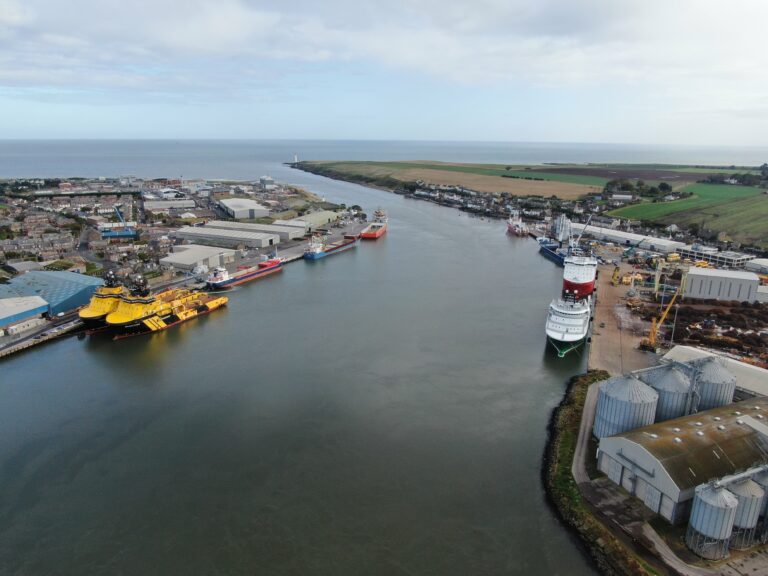 Should the Inch Cape project be awarded a Contract for Difference (CfD) this summer, it would trigger an 18-month, GBP 5.2 million (EUR 6.2 million) investment programme in Montrose Port.
The investment would be poured into an upgrade of the infrastructure to accommodate the O&M base. Initial work is planned to begin in 2023 with the construction of offices and a warehouse at the port's South Quay.
A dedicated pontoon for crew transfer vessels, traveling to and from the Inch Cape site, will also be constructed along with the installation of dockside cranes and a communications mast.
The base is expected to be operational by early 2025 to coincide with the commissioning of the first turbines at the offshore wind farm.
The Montrose operations and maintenance base is set to support up to 56 direct, full-time equivalent (FTE), long-term jobs including turbine technicians, asset managers, and office staff, according to Inch Cape Offshore Limited.
"If we succeed in the current Contracts for Difference round, Inch Cape will deliver millions of pounds of new investment, not just in Montrose but, with other key suppliers and facilities in Scotland and beyond, supporting local communities and a transition to a greener economy," said Adam Ezzamel, Inch Cape Project Director.
According to Ezzamel, the project will use the very latest technology to reduce carbon emissions from vessels to operational base designs, operating and maintaining some of the biggest wind turbines in the world deployed in water depths of up to 57 metres.
In August 2021, Inch Cape received approval to remove the 1 GW generating capacity cap from its consent, allowing it to select the most powerful turbines on the market, possibly with ratings in excess of 15 MW within the consented parameters.
A few months later, in December, offshore engineering consultancy SLPE was awarded the contract to provide detailed design of wind turbine foundations for the project, after delivering the concept design six months earlier.
Last month, Furgo started nearshore surveys at the offshore wind farm. The information gathered will be used used to inform detailed design work and ultimately the construction process, according to Inch Cape Offshore Limited.
With up to 72 turbines, the offshore wind farm will be Scotland's largest single source of renewable power when built, generating the equivalent of the annual demand of more than 1 million homes.
Follow offshoreWIND.biz on: