TenneT's DolWin Kappa Platform Sails Away
The DolWin kappa offshore platform, part of the DolWin6 grid connection project, has sailed out from the Dragados shipyard in Cádiz, Spain, and is en route to the Port of Rotterdam in the Netherlands.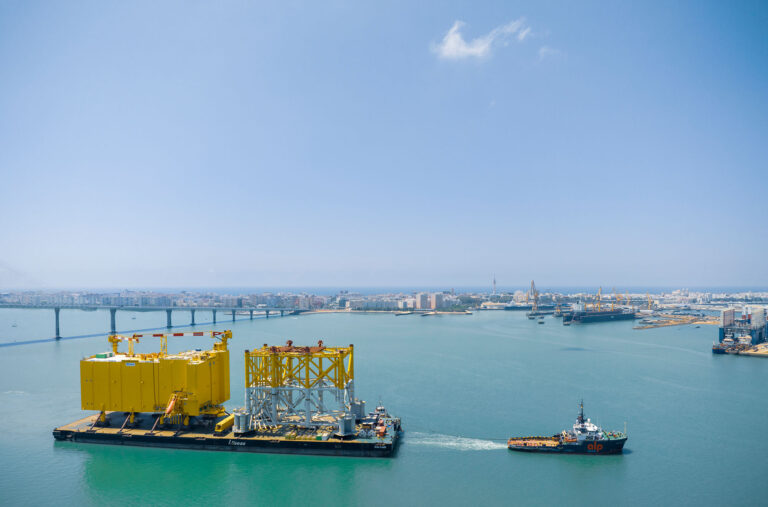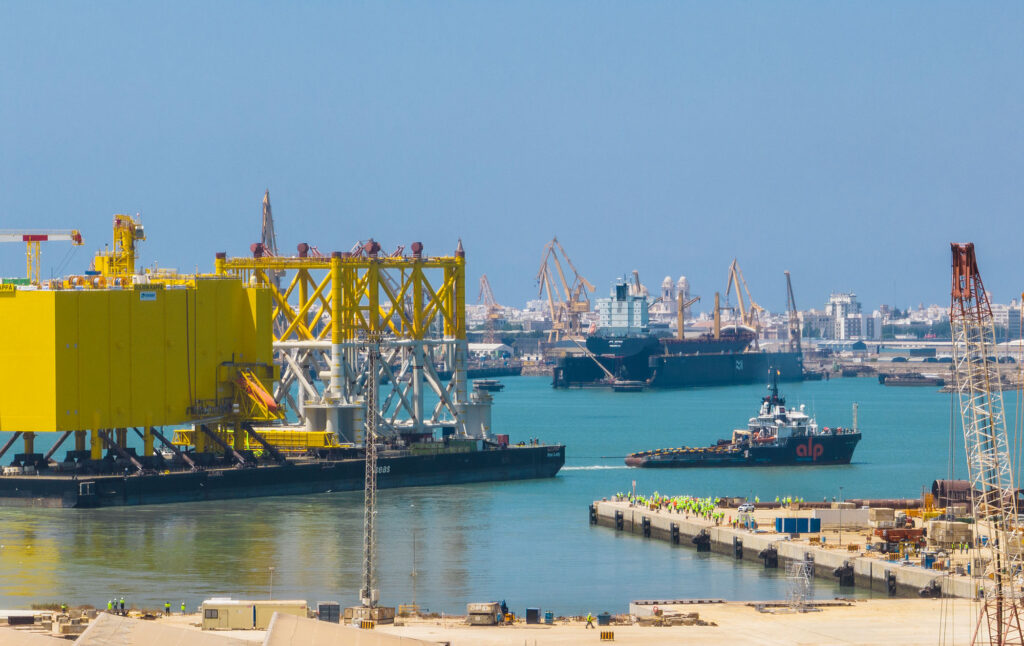 After three years of construction, the platform was loaded on the transport barge Iron Lady on 5 August and headed to the Rotterdam port where it will be reloaded on Allseas' platform installation vessel Pioneering Spirit, which is already at the port, according to the vessel's AIS data.
From there, the DolWin kappa platform will be shipped to the installation site in the German North Sea.
The platform consists of a foundation structure and topside which have a combined height of about 82 metres. Once installed, DolWin kappa will rise about 53 metres above the surface of the North Sea.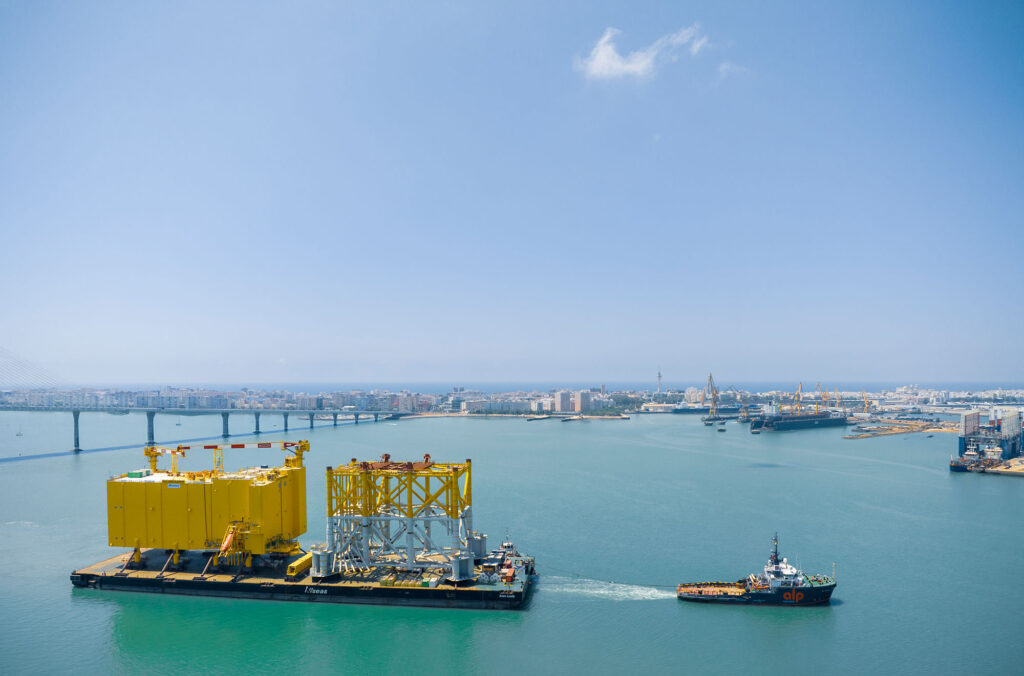 In addition, DolWin kappa will be connected to DolWin beta (grid connection system DolWin 2), which was already commissioned in 2016, via a bridge in order to efficiently use the already existing infrastructure of the parent platform, TenneT said.
"The well-thought-out construction of the offshore platform conserves important resources while minimising impacts on the environment", said Tim Meyerjürgens, CEO of TenneT.
Spain's Dragados Offshore is responsible for the design, supply, construction, transportation, and installation of the platform, the centerpiece of the 900 MW DolWin6 HDVC connection, while Siemens will supply the entire technology for the DolWin6 connection, as well design and build the onshore converter platform in Emden.
On the DolWin kappa platform, the three-phase current generated by the offshore wind farms is converted into direct current and transported to Hilgenriedersiel on the mainland by an approximately 45-kilometre long subsea cable.
From the landfall in Hilgenriedersiel, the electricity is transmitted to Emden via another 45-kilometre land cable where the onshore converter station and a transformer station will convert the direct current back into the three-phase current and feed it into the power grid onshore.
TenneT plans to have the DolWin6 connection commissioned in 2023.
The DolWin6 will be TenneT's 13th offshore grid connection system in the German North Sea for the transmission of wind energy from sea to land.
A few months ago, the transmission system operator invited all potential and interested market participants to express their interest in the planned market investigation for the DolWin6 HVAC Cable Systems that will connect the DolWin kappa platform with the wind farms in the N-3.7 and N-3.8 zones in Cluster 3, and to provide an overview of the current status of the planning documents.
Follow offshoreWIND.biz on: