Maersk Supply Service to Install Turbines on 1.2 GW US Offshore Wind Farm
Maersk Supply Service has signed a Preferred Supplier Agreement (PSA) with the joint venture of Equinor and BP to install the wind turbines at the Beacon Wind offshore wind farm in the United States.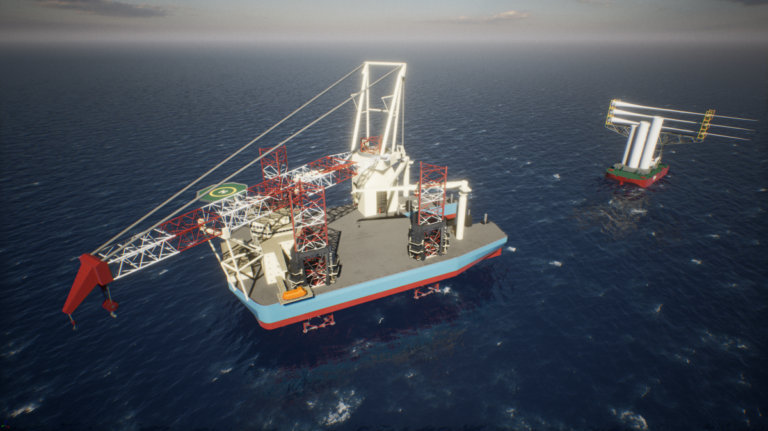 Located 60 miles east of Montauk Point and 20 miles south of Nantucket, the Beacon Wind offshore wind farm was selected by the State of New York as the winner of the state's second offshore wind solicitation at the beginning of last year.
The installation of the 1.2 GW project on the US east coast is expected to start in 2028.
This is Maersk's second offshore wind installation contract in the US and a direct continuation of the previously announced contract for Empire Wind, the company said.
"With this new agreement, we have secured a stable start for our new Wind Installation Vessel. We are very pleased that Equinor and bp have shown us the trust to extend the award and look forward to future collaboration", said Jonas Munch Agerskov, Chief Commercial Officer at Maersk Supply Service.
In March, the company ordered a wind turbine installation vessel and won its first contract with Equinor and BP to install wind turbines at the Empire Wind 1 and 2 offshore wind farms.
Designed in-house and patented by Maersk Supply Service, the wind turbine installation solution is said to work in conjunction with a new feeder technology, which is expected to be over 30 per cent more efficient than conventional jack-up vessels.
Maersk said this is due both to the WIV's unique feeder capabilities and to the fact that the vessel stays on location for the duration of the installation, while only the tugs and barges ferry to and from the coast.
This enables the WIV to be deployed solely for the purpose of the turbine installation, according to Maersk.
The company also added that the solution is less weather-dependent, enabling the installation to continue all year round.
Maersk's WIV will be built in Singapore by Sembcorp Marine, with the steel-cutting ceremony set for the fourth quarter of 2022.
The jacking units, load transfer system, and a crane will be provided by NOV. The vessel, which will be built to ABS class, is scheduled to be completed in 2025.
Maersk Supply Service has partnered with Kirby Offshore Wind, a subsidiary of Kirby Corporation, which will construct and operate the feeder barges and tugs in the US, in compliance with the Jones Act. Kirby Offshore Wind will support the Beacon Wind contract further by adding a third barge to the installation spread.
Follow offshoreWIND.biz on: