Hollandse Kust West Alpha OSS Jacket Ready for Installation
Heerema Fabrication Group (HFG) has loaded out the jacket foundation for TenneT's Hollandse Kust West Alpha offshore substation in the Port of Vlissingen and the structure is now ready for transport to its final location in the Dutch North Sea.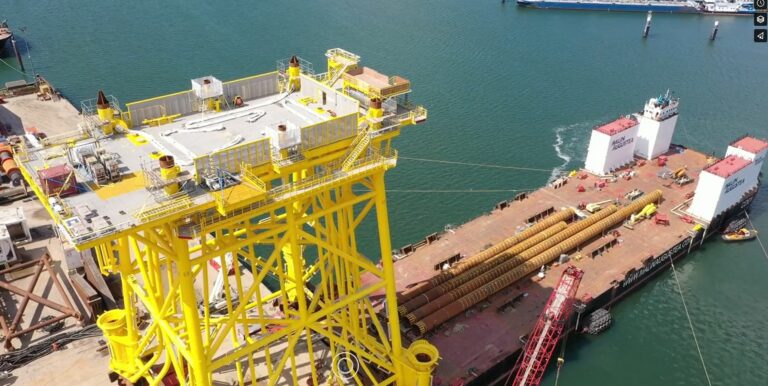 The jacket, weighing more than 2,300 tonnes, was loaded out at HFG's yard in Vlissingen on 5 July.
The load-out and the upcoming installation come a few months after the construction of the substation jacket started.
The 49-metre high jacket structure will be installed in 28-metre water depth to support a topside which is currently under construction at the Smulders' facility in Hoboken, Belgium.
Back in 2020, Iemants, a subsidiary of Smulders, in a joint venture with ENGIE (now Equans), signed a contract with TenneT to design, engineer, produce, deliver and install the Hollandse Kust West Alpha offshore transformer substation.
A year later, Sea and Land Project Engineering (SLPE) won a contract for the detailed design of the substation jacket and foundations.
The transformer substation for Hollandse Kust West Alpha is scheduled to be fully offshore commissioned in the third quarter of 2023.
Follow offshoreWIND.biz on: