Alfa Lift Delivery Delayed to Next Year, Seaway Strashnov Staying on Dogger Bank
Seaway Strashnov will be deployed on Dogger Bank Wind Farm for a full 2023 campaign as the company's new vessel Seaway Alfa Lift, which suffered a crane incident in 2021, is now scheduled to be delivered in the second half of 2023.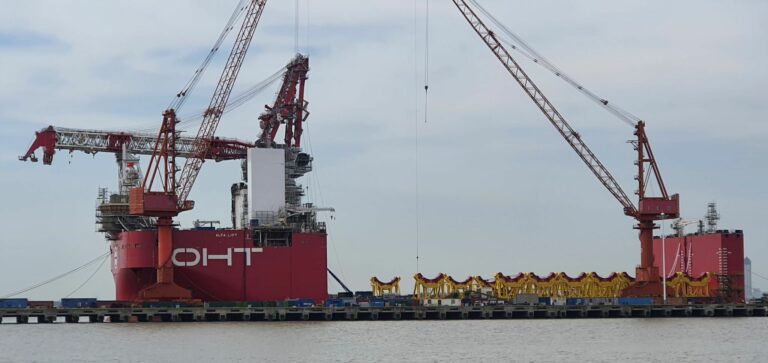 As reported last year, the vessel had an incident with the A-frame on its 3,000-tonne Liebherr crane in October 2021. The A-frame was later removed from the vessel, inspected, and is now under repair at the China Merchants Heavy Industry (CMHI) shipyard in Jiangsu, China, where the vessel is under construction.
According to reports from March, crane repairs were said to be completed during the second half of 2022 and the vessel was therefore not expected to be operational on offshore wind projects during this year.
However, as part of its latest trading update, Seaway 7 said that Seaway Alfa Lift was now expected to be delivered in the second half of next year and, due to this delivery delay, Seaway Strashnov would be
deployed on the Dogger Bank Wind Farm project in the UK for a full 2023 campaign.
Seaway Alfa Lift, which underwent sea trials at the beginning of this year, was initially scheduled to be delivered by the end of 2021 or in early 2022, in time to start her first assignment – the installation of monopile foundations at the Dogger Bank A wind farm offshore the UK in the second half of 2022.
The vessel was also contracted to install the monopile foundations on Dogger Bank B and Dogger Bank C, the two further phases of what is the world's largest offshore wind farm under construction.
Follow offshoreWIND.biz on: