Ørsted's Two New Offshore Wind Projects in Taiwan Move Forward
Ørsted's two new offshore wind farms in Changhua County, Taiwan, have passed the preliminary review of the Environmental Protection Agency.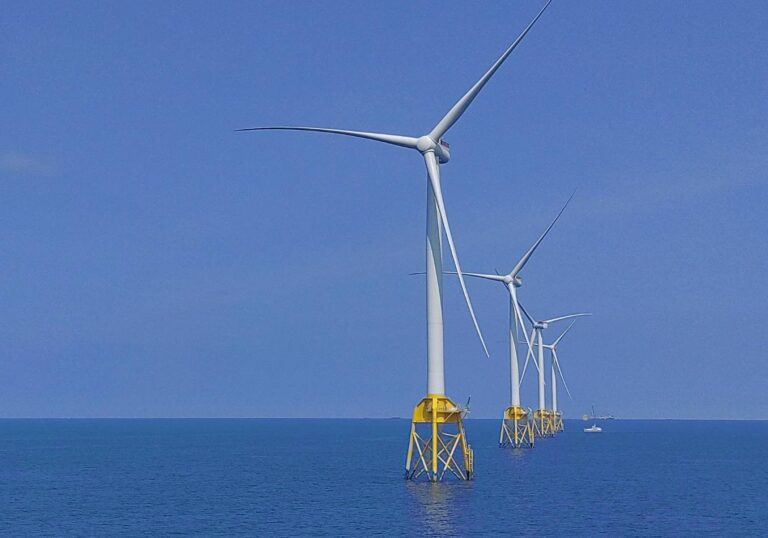 The wind farms' Environmental Impact Statements (EIAs) were recommended for approval by the EIA committee on 8 June, the same day Copenhagen Infrastructure Partners (CIP) received the same green light for its new project.
This is according to information from Taiwan shared on social media and China Times, which reports that the committee had requested that Ørsted incorporates a bird-passing corridor of more than two kilometres between the projects, such as those between its Greater Changhua 1 & 2a wind farms, as well as between Hai Long 2 and 3.
As reported earlier in the Premium section on our sister site Offshore Energy, the projects called Xufeng-2 and Xufeng-3, together with several others preparing for Taiwan's Round 3, entered the EIA review process earlier this year and saw the first review meeting held by the committee on 15 March.
Ørsted's new offshore wind farms are planned to be built in the waters off Lugang Township.
The projects, each with a capacity of 750 MW, would use turbines with an output of between 11 MW and 16 MW that would be installed on top of suction bucket jacket foundations.
Taiwan's Environmental Protection Agency (EPA) has been reviewing Environmental Impact Assessments for nine offshore wind projects totaling 9.1 GW in capacity since March, as they need to obtain EIA approval before participating in Taiwan's Round 3 offshore wind auction – set to open in August this year.
According to local media, the results of the first Round 3 auction are expected to announced as early as in December.
In August last year, Taiwanese Government finalised the allocation plan for its Round 3 offshore wind tenders, which will be procuring project development for wind farms scheduled to go online from 2026 to 2035, during which period a total of 15 GW of new capacity will be added.
The first phase of Round 3 tenders will be held for projects that will be put into operation in 2026/2027.
Follow offshoreWIND.biz on: