Avangrid Signs Second Multi-Million Community Benefit Package with Town Of Barnstable
Avangrid Renewables, a subsidiary of Spain's Iberdrola, has entered into a Host Community Agreement (HCA) with the Town of Barnstable for the 804 MW Park City Wind offshore wind farm in the US.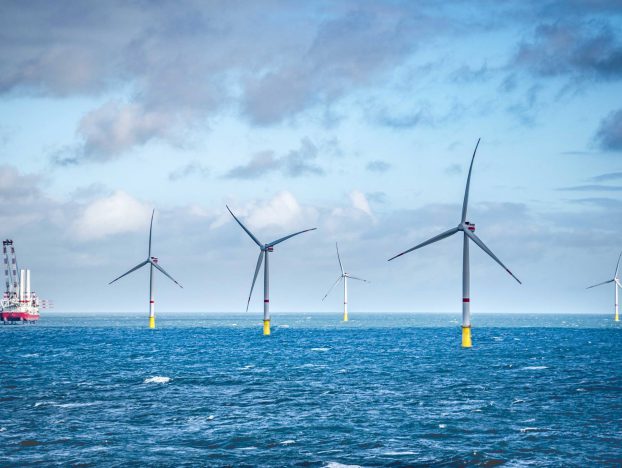 Under the agreement, Avangrid Renewables will pay the town USD 16 million (approximately EUR 15 million) as a host community fee, above and beyond the applicable commercial taxes that will be assessed by the town.
The company will also limit construction at the beach and along roadways to the non-summer months and will restore the western portion of the parking lot at Craigville Beach, in Massachusetts, which is expected to be used for temporary staging.
According to Avangrid Renewables, the company has also committed to taking extra measures to protect groundwater in Barnstable.
The town will support electric transmission cables from the project to make underground landfall at Craigville Beach and run underground along town roads to a substation at Shootflying Hill Road, while Avangrid Renewables will coordinate with the planned installation of a municipal sewer line along the onshore route which could minimise disruption and finance some of the town's sewer line roadwork costs.
The agreement, which will be filed with the Massachusetts Energy Facilities Siting Board, is a milestone for the project and positions Barnstable to secure significant local benefits from the continued development of the US offshore wind industry, Avangrid said.
The Park City Wind HCA is the second offshore wind benefits package signed by the Town of Barnstable, and follows the HCA the town signed for Vineyard Wind 1 in 2018.
Avangrid Renewables took full ownership of the Park City Wind project after the company and Copenhagen Infrastructure Partners (CIP) agreed to restructure their 50/50 offshore wind joint venture partnership in the United States.
Both companies retained their 50 per cent shares in the 800 MW Vineyard Wind 1 project in Massachusetts, with Iberdrola having the right to take control of the project during the operational phase.
The Park City Wind project started its federal review process in 2021 and is currently undergoing review at the local, state and federal levels.
Once it is fully commissioned in 2026, the 804 MW project will provide enough clean energy to power approximately 400,000 homes per year.
Follow offshoreWIND.biz on: