Navantia-Windar Hits Halfway Mark on Saint-Brieuc Jacket Production
The Navantia-Windar joint venture has assembled more than half of the total of 62 jacket foundations for the French Saint-Brieuc offshore wind project at Navantia's yard in Fene, Spain.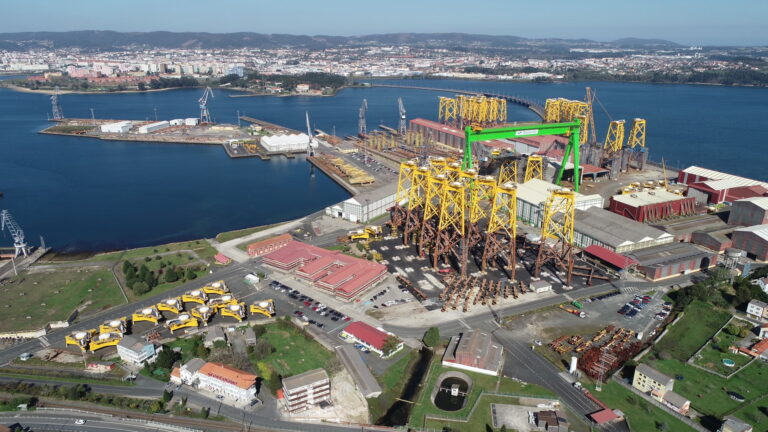 The companies have already delivered all 186 piles for the project and will deliver all the 75-metre, 1,150-tonne jackets this year.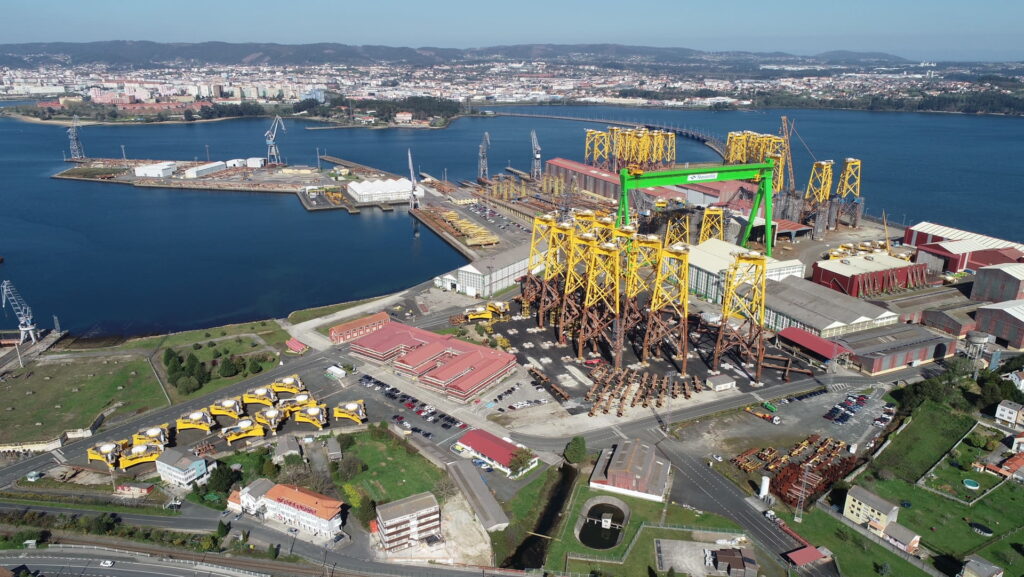 The jacket foundation production is supported by the Navantia-Windar yard in Brest, France, where 35,000 tonnes of steel are processed with a total of 850,000 work hours on the clock.
Navantia completed the construction of the first jacket foundation for the Saint-Brieuc offshore wind farm at its yard in Fene in April last year, when the company said the project would create 1,000 jobs in the Spanish region, in addition to the work carried out by Spanish companies in Brest, which would create 250 jobs in Brittany over two years.
Navantia-Windar is manufacturing foundations for the 496 MW French offshore wind farm under a contract awarded by Iberdrola in June 2019.
Once fabrication works are completed this year, the milestone will represent 170 jackets completed since the first deliveries of jacket foundations by Navantia-Windar for the Wikinger project in Germany, also built by Iberdrola, back in July 2016, according to the joint venture.
Offshore construction is underway at the Saint-Brieuc project site, 16.3 kilometres from the Breton coast, as the installation vessel Aeolus returned to the Bay of Saint-Brieuc last month to resume the installation of pin piles.
The vessel owner Van Oord expects to start installing the three-legged jackets at the pre-piled locations in the second half of this year, while piling work will be taking place simultaneously until 2023.
Offshore construction work is expected to be completed in 2023 and the 496 MW wind farm is scheduled to be operational by the end of next year.
Follow offshoreWIND.biz on: