Finnish Company Positioning for Offshore Wind Build-Out in Åland 
Finnish company Ilmatar Energy Oy has established a subsidiary called Ilmatar Offshore Ab through which it plans to develop an offshore wind project in the province of Åland, where the provincial government has outlined an offshore wind development zone in the Gulf of Bothnia, named Sunnanvind.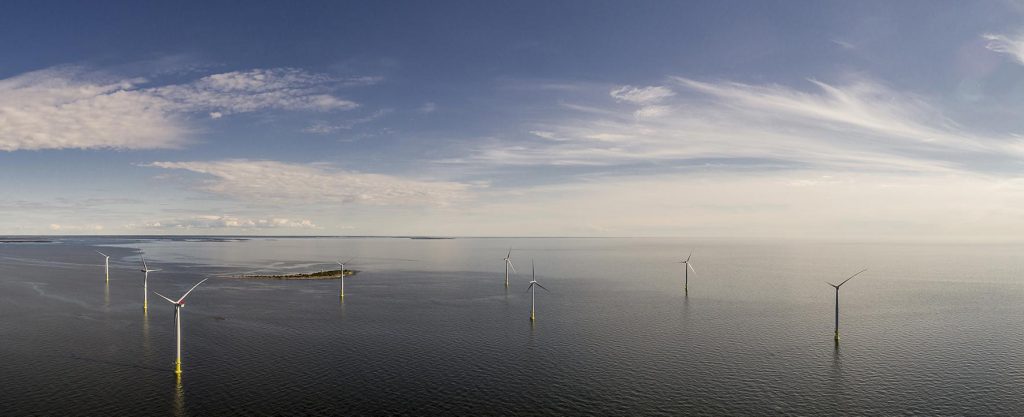 The company said it aims to develop, build and own an offshore wind farm in the northern waters in the Åland archipelago, with the project planned to start operations in 2030, from when it would generate an estimated 20 TWh of clean electricity per year. 
The government of Åland drew up its first official plan for the use of marine and coastal areas in 2021. The plan identified a significant opportunity for the production of offshore wind power with the total area of ​​suitable sites in the northern and southern waters off its coasts spanning about 1,000 square kilometres. 
After identifying the offshore wind potential, the government set up a development zone named Sunnanvind, whose offshore wind production capacity is estimated to be up to 31 TWh per year.
In November last year, Swedish wind farm developer OX2 and Finland's Bank of Åland Fondbolag Abp signed a Memorandum of Understanding on the development of an offshore wind farm project south of the Åland Islands.
The project, called Noatun, is planned to consist of approximately 250 wind turbines that will provide 20 TWh of electricity per year, which corresponds to the annual electricity consumption for approximately four million households, and includes a grid solution for the distribution of electricity to Åland, Sweden, Finland, and Estonia.
In December 2021, the Finnish government's Committee on Economic Policy approved a proposal for an auction model to be applied to the leasing of public water areas controlled by Metsähallitus for the development of offshore wind farms.
However, the auction model does not apply to the province of Åland, nor to offshore wind projects in the Finnish exclusive economic zone (EEZ), with an operating model of the EEZ to be specified later.
Follow offshoreWIND.biz on: