Nordic Partners Team Up on 250-Turbine Offshore Wind Farm Project
Swedish wind farm developer OX2 and Finland's Bank of Åland Fondbolag Abp have signed a Memorandum of Understanding regarding the development of the Noatun offshore wind farm project, south of the Åland Islands.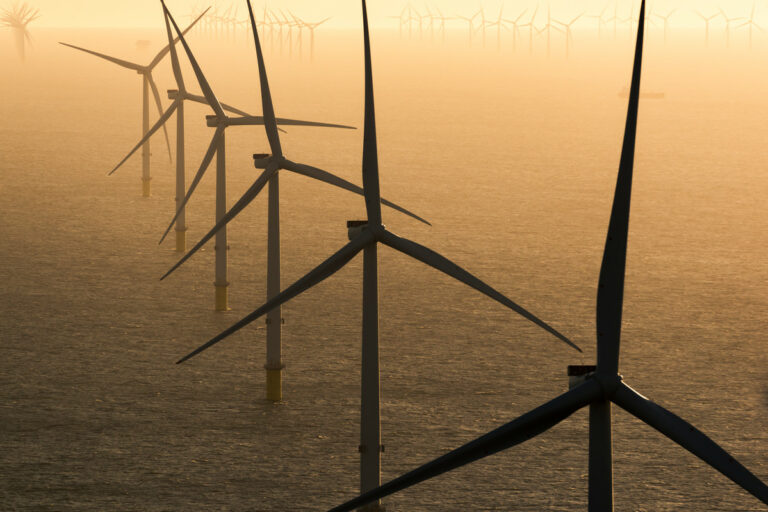 The collaboration between OX2 and Ålandsbanken Fondbolag will take place via a jointly owned company, in which OX2 is the developer and Ålandsbanken Fondbolag a long-term part-owner, until the project is completed.
The intention is to offer investors and the public the opportunity to invest in the project via funds, OX2 said. This is subject to the necessary permits being obtained from Åland's provincial government for the development of offshore wind power and the project being conducted according to plan.
The Noatun project is in an early phase and is expected to consist of approximately 250 wind turbines that will provide 20 TWh of electricity per year, which corresponds to the annual electricity consumption for approximately four million households, OX2 said.
In addition to an offshore wind farm within the Sea of ​​Åland zone, the project includes a grid solution for the distribution of electricity to Åland, Sweden, Finland, and Estonia.
"We look forward to working for Noatun together with Ålandsbanken Fondbolag. The project will contribute to meeting the climate goals of Åland, Finland and Sweden while bringing local benefits to Åland such as jobs, infrastructure, education and more," said Hillevi Priscar, Country Manager for OX2 Sweden.
In 2020, Ålandsbanken Fondbolag launched the first special investment fund in Finland, which invests in wind power and is open to investments by the public. Ålandsbanken Fondbolag now plans to supplement its offering with funds focusing on offshore wind power.
"The unique thing about the collaboration between OX2 and Ålandsbanken Fondbolag is that we intend to offer funds to investors in the local area interested in large-scale offshore wind power," said Tom Pettersson, CEO, Ålandsbanken Fondbolag Ab.
"Most of the wind farms sold in Finland today, and thus also the economic benefits of wind power production, have gone to foreign buyers. Our concept also gives Åland the opportunity to own wind power within the Åland Sea zone. In this way, Åland can benefit in the long-term from the return on wind power production. Offshore wind power entails significant economic potential for Åland."
This offshore wind project is expected to be very attractive from the electricity market's point of view due to the growing demand for electricity and the capacity situation in Sweden and Finland becoming more acute, according to Juha Känkänen, Investment Director, Ålandsbanken Fondbolag Ab.
Åland is an archipelago at the entrance to the Gulf of Bothnia in the Baltic Sea belonging to Finland.