Dogger Bank C First UK Offshore Wind Farm to Support Network Stabilisation
Dogger Bank C will become the first UK offshore wind farm to use the functionality of its transmission assets to help stabilise voltage on the grid and support multi-million-pound consumer savings, according to National Grid ESO, which selected Dogger Bank C following a competitive tender process.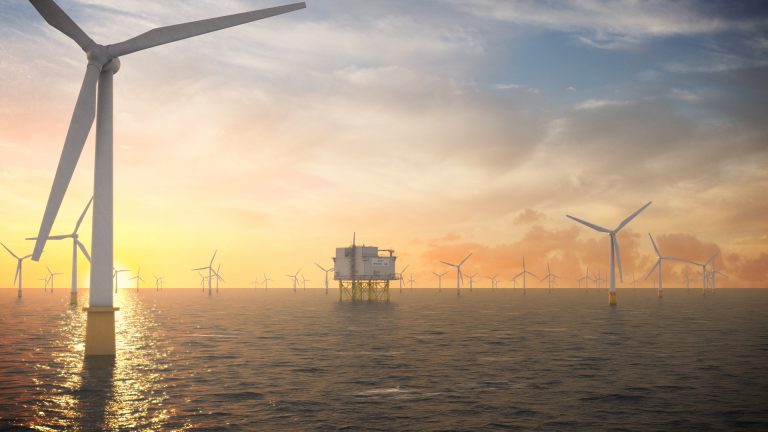 The 1.2 GW project, which is the third phase of what will be the world's largest offshore wind farm, will provide 200 megavolt amperes of reactive power (MVAr) through its onshore converter station at Lazenby in the North East of England from 2024 until 2034, after the Hartlepool nuclear power station closes in March 2024.
The award of the reactive power contract to Dogger Bank C's planned offshore transmission asset has the added benefit of eliminating the need to develop new grid solutions in the region to provide this service, thereby averting the construction of additional energy infrastructure and so reducing visual impact on coastal communities in line with a key aim of the Offshore Transmission Network Review, SSE Renewables said.
"Reactive power capability is vital for managing voltage and being able to operate a zero carbon system of the future so we're excited to see that an offshore wind farm's transmission asset will deliver reactive power to support the wider network for the first time in Britain", said Julian Leslie, Head of Networks at National Grid ESO.
National Grid ESO awarded the ten-year contract to Dogger Bank C through the Pennines Voltage Pathfinder competitive process, together with National Grid Electricity Transmission (NGET) which will provide 500 MVAr in the West Yorkshire area.
The two solutions are worth GBP 22.5 million (around EUR 27 million) and will bring multi-million-pound savings for the end consumer, according to National Grid ESO.
Dogger Bank C is owned by SSE Renewables and Equinor, with Eni joining the project ownership with a 20 per cent stake. The three companies are already building the first two phases of the 3.6 GW offshore wind farm, Dogger Bank A & B.
SSE Renewables and Equinor reached financial close on Dogger Bank C in December 2021, setting the third phase on track to start construction this year with onshore cable installation works and the construction of the onshore converter station.
With a capacity of 1,200 MW, Dogger Bank C will generate around 6TWh of electricity annually, while the entire Dogger Bank Wind Farm will produce enough clean, renewable electricity to supply five per cent of the UK's demand, equivalent to powering six million UK homes.
The power generated by the 3.6 GW wind farm is already sold out.
For Dogger Bank C, SSE and Equinor have signed 15-year offtake Power Purchase Agreements (PPAs) with sponsor offtakers Danske Commodities (40 per cent share) on behalf of Equinor and SSE Energy Supply Limited (20 per cent share) on behalf of SSE Renewables, and also with external offtakers Centrica Energy Marketing and Trading (20 per cent share) and Shell Energy Europe Limited (20 per cent share).
Follow offshoreWIND.biz on: