BP, Equinor Seal 2.5 GW Offshore Wind Deal with New York State
Equinor and BP have finalised the Purchase and Sale Agreements (PSAs) with the New York State Energy Research and Development Authority (NYSERDA) for their Empire Wind 2 and Beacon Wind 1 projects, after being selected in the state's offshore wind power solicitation in January 2021.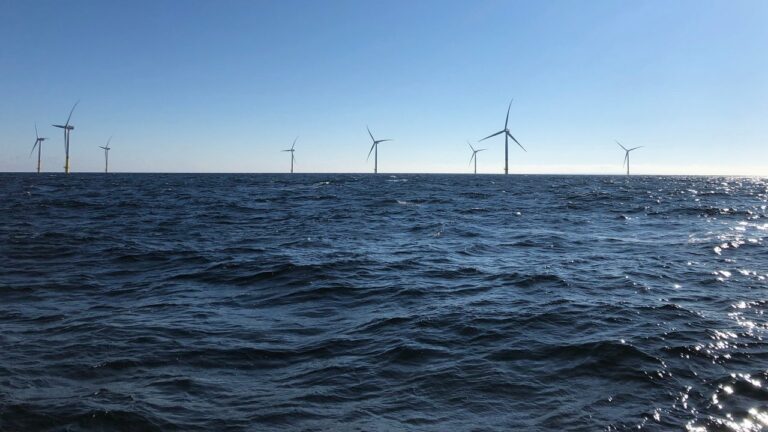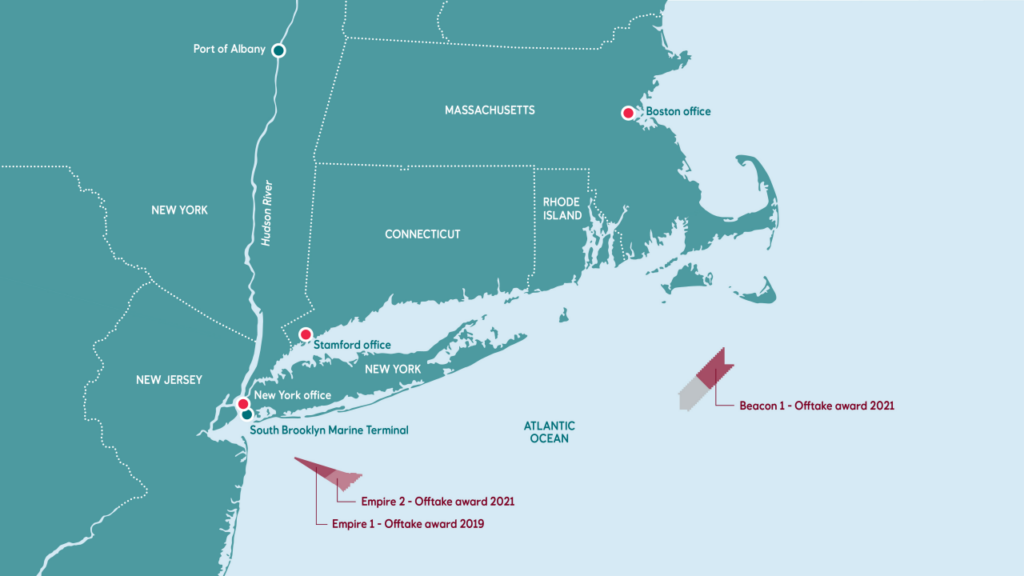 The finalisation of the agreements was announced at an event with the US Secretary of Energy Jennifer Granholm, New York Governor Kathy Hochul, and US Representative Paul Tonko on 14 January.
Siri Espedal Kindem, President of Equinor Wind US, said: "Today's announcement sets Equinor and bp on the path to provide over 3.3 gigawatts (GW) of offshore wind power for New York. It also offers a large-scale, tangible demonstration of the incredible economic activity and carbon reduction potential being driven by New York's green energy transition".
A year ago, NYSERDA selected the partnership of Equinor and BP as the winner of the state's second offshore wind solicitation, with the execution of the procurement award being subject to the successful negotiation of PSAs.
The PSAs finalise the terms under which the developers will provide generation capacity of 1,260 MW of renewable offshore wind power from Empire Wind 2, and another 1,230 MW of power from Beacon Wind 1, while making substantial investments in New York's infrastructure.
The projects include port upgrades to transform South Brooklyn Marine Terminal into a major staging and assembly facility for the industry, as well as an operations and maintenance (O&M) base for the projects. The partnership will also invest in the Port of Albany, making it the first US offshore wind tower and transition piece manufacturing facility. 
Along with the two gigawatt-scale offshore wind farms, Equinor and BP are also developing the 816 MW Empire Wind Phase 1 wind farm which was selected in New York's first-ever offshore wind solicitation in 2019 alongside Ørsted and Eversource Energy's Sunrise Wind project.
Empire Wind, for which Equinor acquired the lease in 2017 and is developing it in two phases, is located 15-30 miles (24-48 kilometres) southeast of Long Island, in water depths of 65-131 feet (20-40 metres).
Beacon Wind is located 60 miles (almost 97 kilometres) east of Montauk Point and 20 miles (32 kilometres) south of Nantucket. The lease was acquired in 2019 and has the potential to be developed with a total capacity of more than 2.4 GW.
Once completed, Equinor and BP's portfolio of active offshore wind projects (Empire Wind 1, Empire Wind 2 and Beacon Wind 1) will produce enough electricity to power about 2 million New York homes, and will help generate more than USD 1 billion in economic output to New York State, including investments in ports and infrastructure, according to the developers.