WPD Signs 1+ GW Corporate Power Purchase Agreement in Taiwan
German wind and solar specialist wpd has signed a corporate power purchase agreement (CPPA) with a company from Taiwan's semiconductor industry for over 1 GW of wind capacity, with around half of it coming from offshore wind.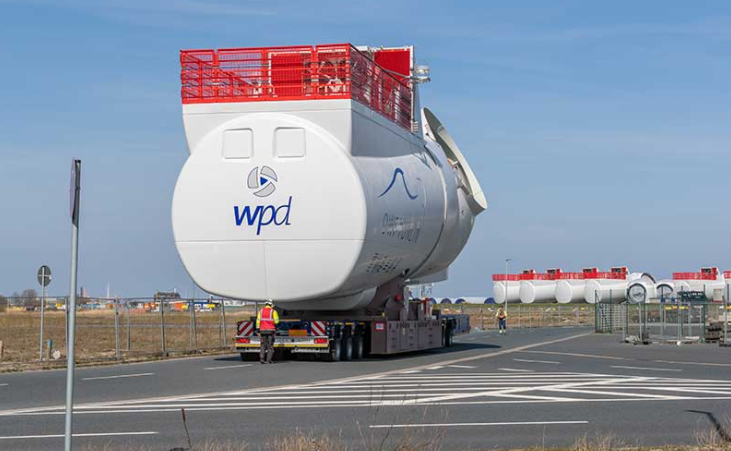 This is the largest green CPPA in Asia, according to wpd, which has not revealed the name of the buyer.
According to Taiwanese media, the company that signed the CPPA with wpd is the semiconductor manufacturer TSMC, which also has a similar CPPA in place with Ørsted for the entire output of Greater Changhua 2b & 4 offshore wind farms with a combined capacity of 920 MW.
WPD is currently involved in the development of three offshore wind projects in Taiwan with a combined capacity of around 1.6 GW.
The company is leading the development of the 640 MW Yunlin offshore wind farm.
Located around 10 kilometers offshore at water depths ranging from 7 to 35 metres, the wind farm will comprise 80 Siemens Gamesa wind turbines with a unit capacity of 8 MW, the first of which started delivering electricity in early November.
The wind farm is scheduled to be fully up and running in 2022.
WPD is also developing the 350 MW Taoyuan offshore wind farm located in Dayuan District and Guanyin District, Taoyuan City.
The Guanyin project is at an advanced stage of development. Last year, wpd streamlined the construction schedule for Guanyin which would have seen the wind farm being built within one year and operational in 2022.
However, the project's timeline has since been affected after Taiwan's Ministry of Economic Affairs (MOEA) denied the so-called "establishment permit" for the project.
Guanyin is one of two wpd's projects which were awarded grid capacity by MOEA in April 2018, the other project being Yunlin.
WPD has already signed agreements with several suppliers for the project, including Vestas (MHI Vestas) for the wind turbines, and Formosa Heavy Industries and CTCI Machinery for the foundations, among others.
Last year, wpd signed an agreement with Taiwan Green Power (TGP) to jointly develop a 600 MW offshore wind project off the coast of Changhua County.
The wind farm site No. 28 is expected to be part of the third tender round in Taiwan, wpd said.