First Floating-to-Fixed Wind Turbine Connection Completed Offshore China
China's Orient Cable (NBO) has completed a dynamic subsea cable project on an EPCI basis for the world's first pilot anti-typhoon floating wind turbine at the China Three Gorges (CTG) 400 MW Yangxi Shapa III offshore wind farm.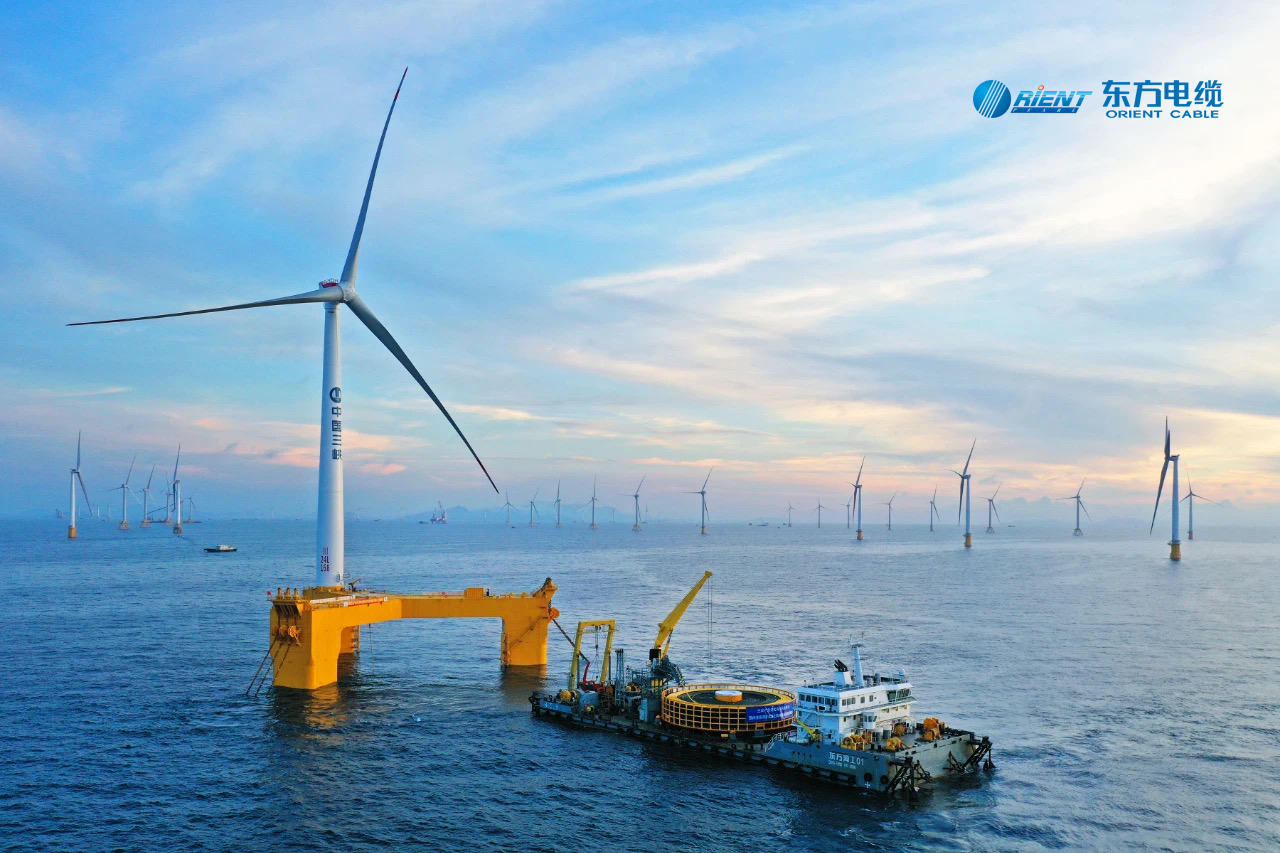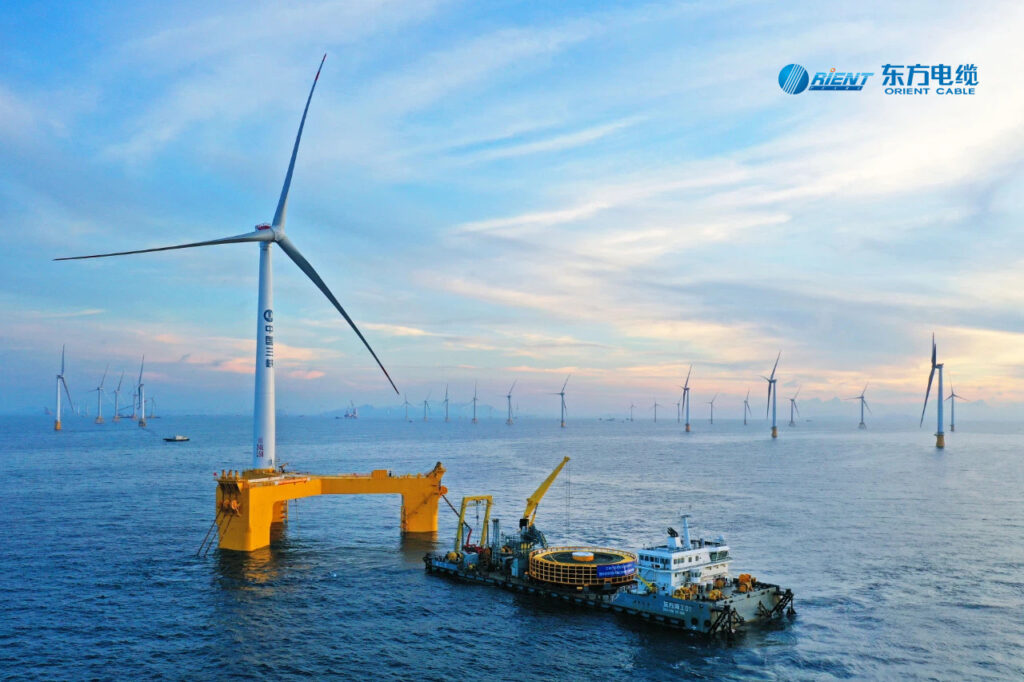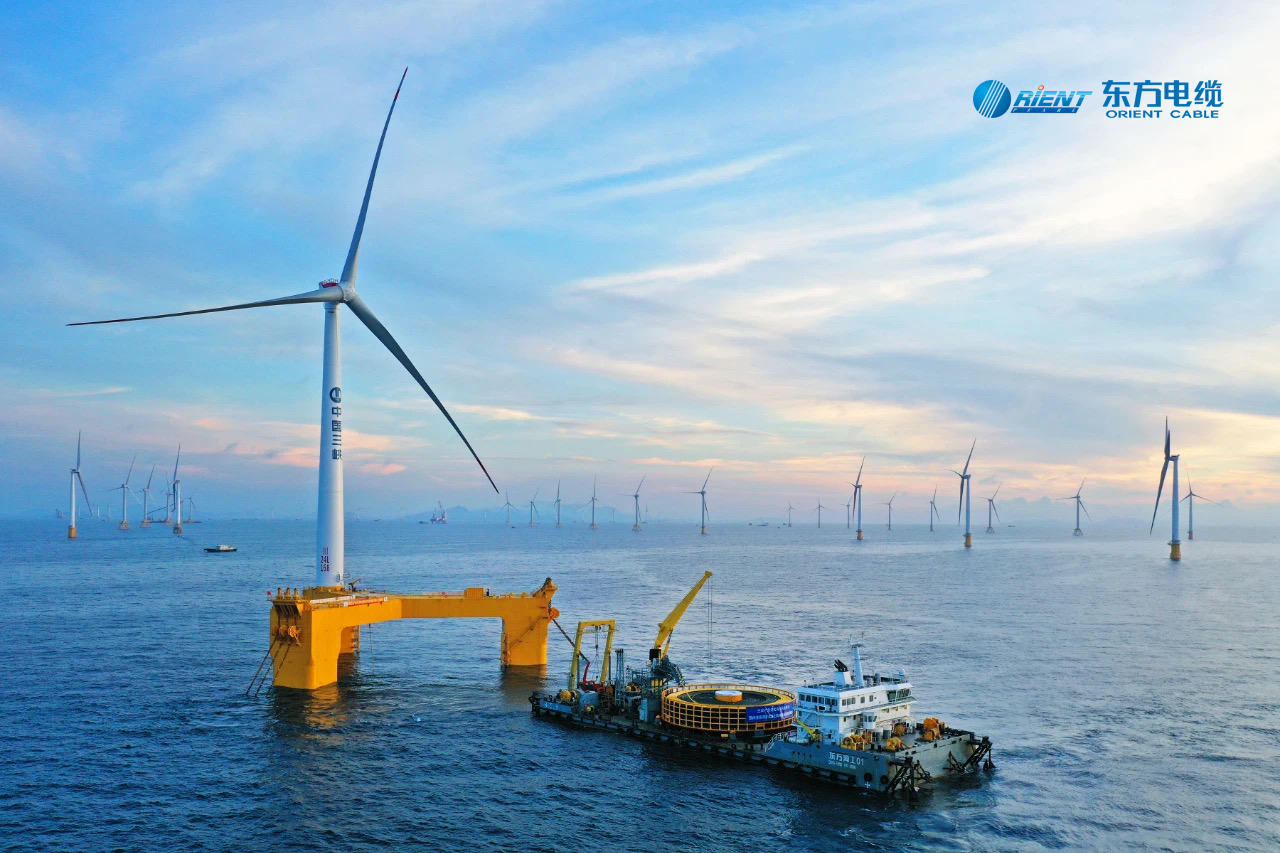 The commissioning test on the Ming Yang 5.5 MW floating wind turbine was completed on 1 September and the unit is now ready to be connected to the wind farm, NBO said.
The wind turbine is mounted on a semi-submersible floating foundation built by Wison Offshore & Marine and is the first in the world to be connected to a fixed-bottom turbine.
NBO used one 35 kV dynamic cable to connect the floating wind turbine to the fixed-bottom turbine.
"Considering the extreme weather condition in South China Sea, it needs the dynamic cable to meet the requirements operating under even 17 class typhoon condition, which sets a lot of challenges for the whole engineering work, including tensile, anti-bending,anti-fatigue,etc," NBO said.
"Besides, distributed buoyancy and ballast are adopted to keep the configuration in shallow water(depth ranging from 29m-35m). NBO engineering team with years of experiences in Umbilical in O&G, conducted various calculation and dynamic modeling considering all possible circumstances at engineering phase to ensure a safe installation operation."