China's First Floating Wind Turbine Installed
Guangzhou Salvage has installed China's first floating wind turbine off the coast of Yangjiang City in Guangdong Province, the company reported via social media on 14 July.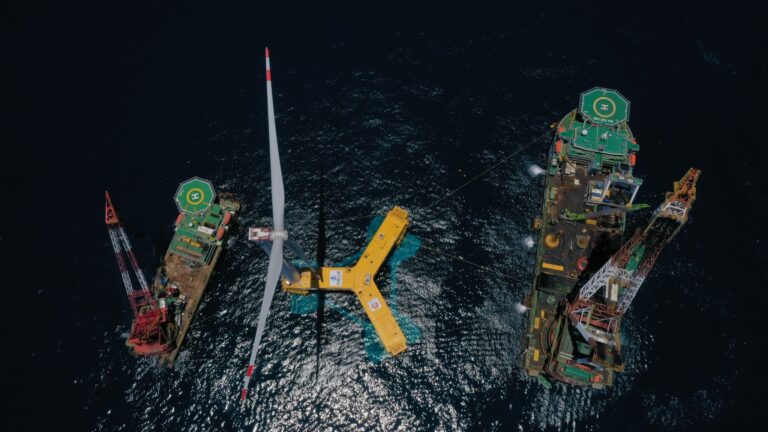 The floating wind turbine, independently developed by MingYang Smart Energy, has been installed for demonstration purposes at the 400 MW Yangxi Shapa III offshore wind farm, developed by China Three Gorges (CTG), where it will be tested over the next six months.
Guangzhou Salvage has been responsible for the offshore installation work, which included first installing the suction anchors, mooring wires and the pre-deployment of anchor chains in Yangxi, before the load-out and towing of the floating foundation from Wison yard (Zhoushan) to Maoming.
After the wind turbine was installed on top of the floating foundation at Maoming, the entire structure was then towed to the site of CTG's 400 MW offshore wind farm, and then connected to the pre-installed anchor chains.
The unit comprises a MySE5.5MW typhoon-resistant turbine developed by MingYang Smart Energy and a semi-submersible floating foundation built by Wison Offshore & Marine.
According to MingYang, its MySE5.5MW typhoon-resistant floating wind turbine is the world's first turbine that is super-typhoon-resistant and its installation marks the application of the first floating prototype in China.
This floating wind turbine will also be the first in the world to be connected to a fixed-bottom turbine.