Largest Floating Offshore Wind Farm Stands Complete
Installation of the world's largest floating offshore wind farm, the Kincardine Offshore Wind, has been completed.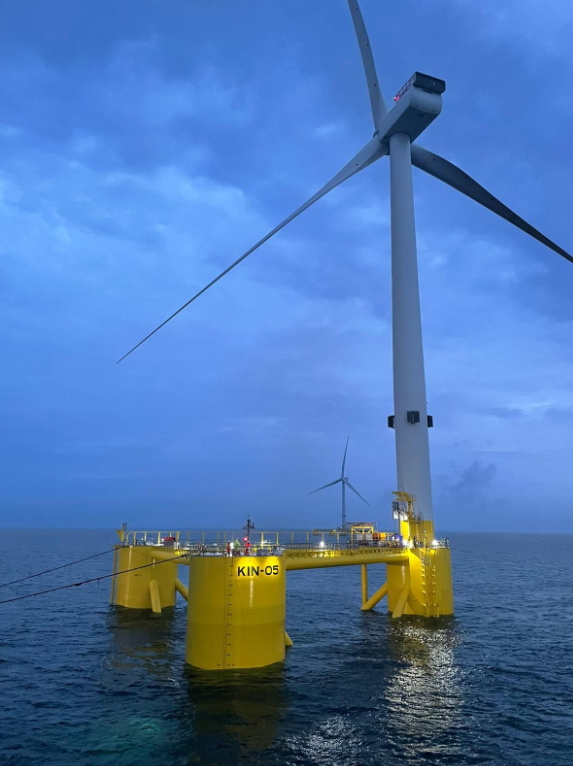 The 50 MW project is located approximately 15 kilometres off the southeast coast of Aberdeenshire, Scotland.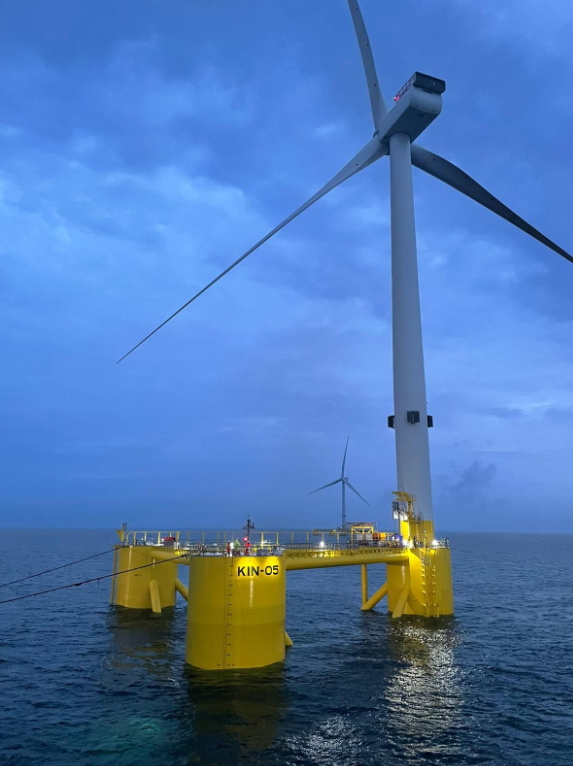 The wind farm's five Vestas 9.525 MW wind turbines and one 2 MW Vestas unit were installed at water depths ranging between 60 metres to 80 metres. The 2 MW turbine has been operating at the site since October 2018.
Once commissioned, Kincardine is expected to generate up to 218 GWh of clean electricity a year, which will be enough to power approximately 55,000 Scottish households, ABS, the classification society which classed the project, said.
ABS Class services to the facility include verifying full compliance with the ABS Guide for Building and Classing Floating Offshore Wind Turbines, and cover all phases of the project including design, fabrication, transport, and service inspections.
As well as being constructed to ABS Class, each of the five 9.525 MW floating turbines is flagged with the Republic of the Marshall Islands (RMI). ABS worked closely with the RMI to determine applicable IMO requirements and performed reviews as the RMI's Recognized Organization, the company said.
"ABS is the global leader in the Classification of floating offshore wind, with our Guide used for more than 80MW of floating turbines now installed. As the leading Classification organization for the offshore industry since the very first offshore installations, we can use this extensive experience to support the safe development of the floating offshore wind industry," said Matthew Tremblay, ABS Senior Vice President, Global Offshore.
"This exciting project demonstrates the potential of floating turbines and we are confident they will have an increasingly prominent role to play in the development of sustainable energy all over the world."
The Kincardine floating offshore wind farm is being developed by Kincardine Offshore Wind, a wholly-owned subsidiary of Pilot Offshore Renewables (POR).
Cobra Wind, a subsidiary of ACS Group, is responsible for the engineering, design, supply, construction, and commissioning of the Kincardine floating wind farm.
The five floating wind foundations were manufactured by the Navantia-Windar consortium in Spain and then transported to Rotterdam, the Netherlands, where the wind turbines were mounted on top of the foundations.
The units were then towed to the installation site and hooked to their respective moorings and cables. Boskalis was in charge of the transportation and the installation of the five wind turbines.