The Navantia-Windar consortium has shipped out the fifth and final floating wind platform for the Scottish Kincardine offshore wind farm from the Fene Shipyard in Spain.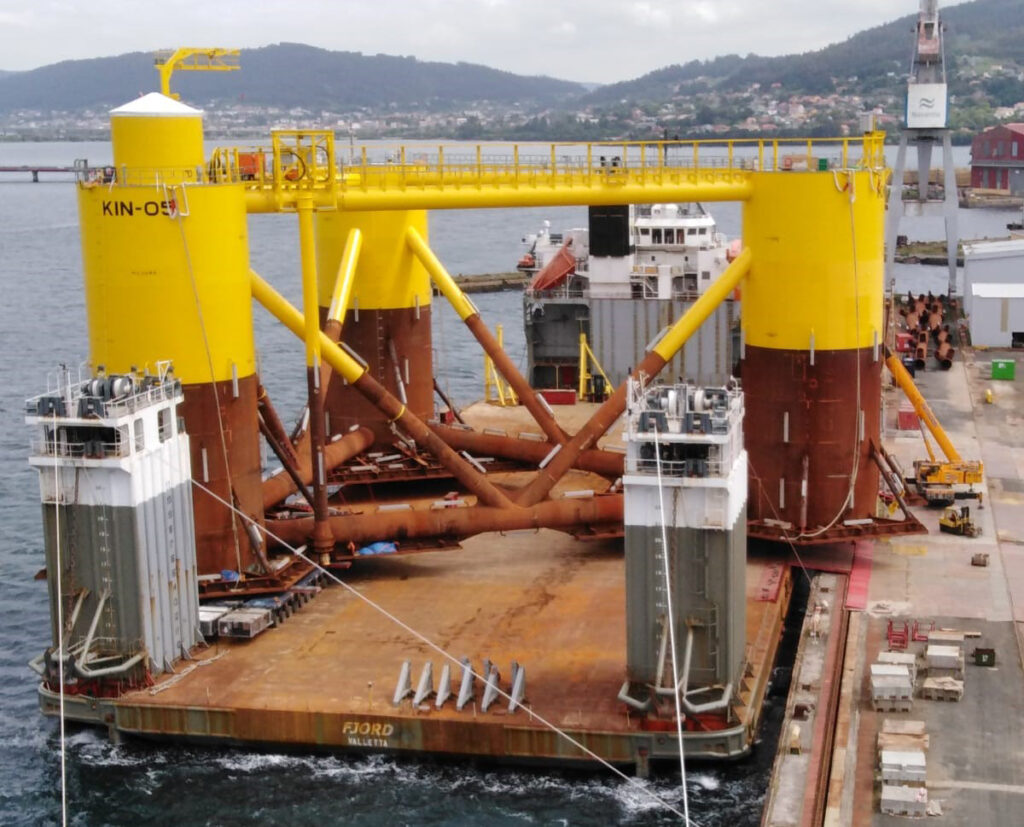 The five floating platforms were built under a contract with Cobra Wind International Ltd., a subsidiary of the Cobra Group.
The five floating platforms will support Vestas 9.5 MW wind turbines installed some 15 kilometres southeast of Aberdeen.
Each platform has an approximate weight of 3,000 tons, a prop of 30 metres and a triangular footprint of about 70 metres on each side, Navantia said.
They are equipped with an automatic active ballast system that allows the platform to be kept upright at all times to maximize the efficiency of the turbine.
The final floating platform is now en route to Rotterdam where the wind turbine will be mounted on it. After that, the unit will be towed to the installation site.
Boskalis is in charge of transporting and installing the wind farm's five wind turbines.
"This milestone successfully fulfills a project that has generated 1,250,000 hours of work for the production of platforms totaling approximately 15,000 tons of steel," Navantia said in a statement.
"With this project, Navantia-Windar consolidates its position as the market leader in the construction of floating wind power, after the construction of five Spar-type units for the Hywind project (Equinor, United Kingdom) and one unit for the Windfloat Atlantic project (Windplus, Portugal), being pioneers in these programs and, to date, the only shipyard that has participated in three floating projects."
Once fully completed, the 50 MW Kincardine will comprise one 2 MW and five 9.5 MW Vestas wind turbines, becoming the largest operating floating wind farm in the world.
The 2 MW unit has been operating offshore Aberdeen since October 2018. All six turbines will be installed on semi-submersible floating structures designed by Principle Power.