Ørsted, TEPCO Submit Bid for 370 MW Offshore Wind Farm in Japan
Ørsted and TEPCO Renewable Power, through a joint venture company, have submitted a bid to the Japanese government for a wind farm off the coast of Choshi City in Chiba Prefecture.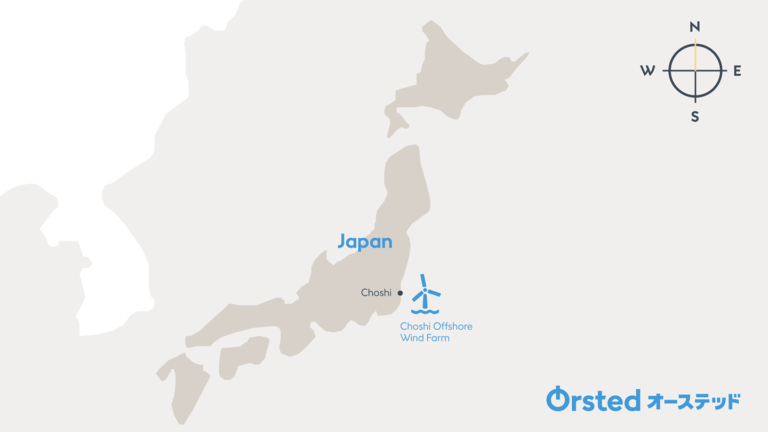 According to earlier information on the project, the Choshi offshore wind farm will have a capacity of 370 MW.
TEPCO and Ørsted signed a memorandum of understanding to cooperate on offshore wind projects at the beginning of 2019. In September that year, TEPCO revealed plans to build a 370 MW wind farm offshore Choshi City.
In March 2020, the two companies agreed to establish a joint venture company, Choshi Offshore Wind Farm K.K., to work together on the Choshi offshore wind project and to submit a joint bid in the Round 1 auction once the Japanese government officially designates the Choshi-city offshore wind promotion area.
The government put four offshore wind zones, including Choshi, to tender in November 2020 in the country's first-ever auction for fixed-bottom offshore wind projects within the General Common Sea Area, for which the application period closed today (27 May).
Earlier this month, Ørsted, together with Japan Wind Development Co. (JWD) and Eurus Energy, announced it was participating in Japan's offshore wind auction for projects off Akita Prefecture. There, the consortium has been developing projects for two designated offshore wind sites: The Noshiro/Mitane/Oga Offshore Wind Farm, and the Yurihonjo Offshore Wind Farm.