Six UK Offshore Wind Projects Pass First CfD Milestone
Six offshore wind projects under development in the UK, with a total installed capacity 5.5 GW, have passed their Milestone Requirement (MR), Low Carbon Contracts Company (LCCC) reported.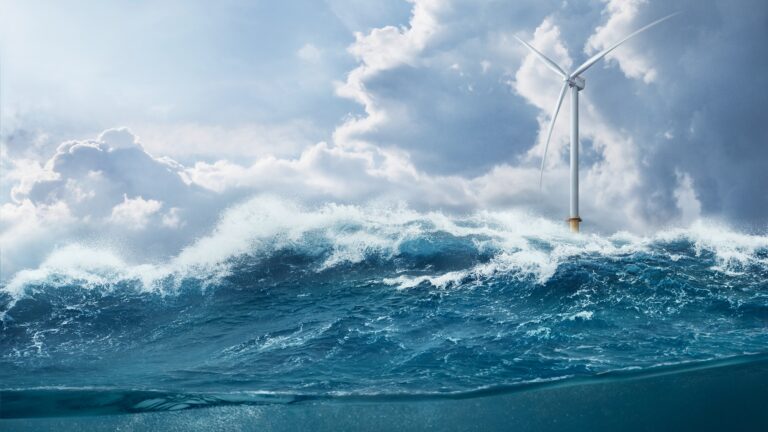 The MR is the first significant milestone for projects awarded Contracts for Difference (CfDs), as it requires developers to demonstrate their commitment to delivering the project. The six projects that have passed their MR are Dogger Bank A, B and C, Sofia, Seagreen, and Forthwind offshore wind farms, which were awarded CfDs in Round 3 of the scheme in October 2019. 
To demonstrate their commitment to delivering the projects and pass the MR, the developers are required to incur an actual spend equal to 10 per cent of the expected development and construction costs, or to provide evidence for project commitments, including that financing is in place for the project and contracts are entered into for the manufacture and installation of project components.
The six offshore wind farms are due to come online in the mid-2020s, and, once operational, will generate around 23.9 TWh of electricity annually – enough to power over 8 million households.
Dogger Bank A, B, and C are the three phases of the 3.6 GW Dogger Bank Wind Farm, set to become the world's largest offshore wind farm.
Dogger Bank A and B, owned by a joint venture between SSE Renewables, Equinor, and Eni, has entered construction stage after the final investment decision was made last year and will be built by 2023. The two phases are being constructed at the same time to take advantage of the synergies resulting from their geographical proximity and use of common technology and contractors.
The third phase, Dogger Bank C, is being developed on a different timescale with financial close to follow by the end of 2021. This phase is owned by Equinor and SSE Renewables and it is scheduled to be fully commissioned in 2026.
RWE made the financial investment decision on the 1.4 GW Sofia offshore wind farm project this March. The fully RWE-owned project is now also in the construction stage, with onshore enabling works due to start this Spring and offshore construction in 2023. Final project completion is expected by the fourth quarter of 2026. 
Seagreen, which secured a 15-year contract for 454 MW in Round 3, is owned by Total and SSE Renewables and will have a full capacity of 1,075 MW. The project, currently under construction, is expected to be operational in 2022/2023, when it will become Scotland's largest offshore wind farm.
The 12 MW Forthwind project, developed by Forthwind Limited off Scotland, is due to be commissioned in 2023/24.