Moray East Turbine Installation Gathers Steam
32 out of the 100 Vestas V164-9.5MW wind turbines have been installed at the 950 MW Moray East wind farm offshore Scotland.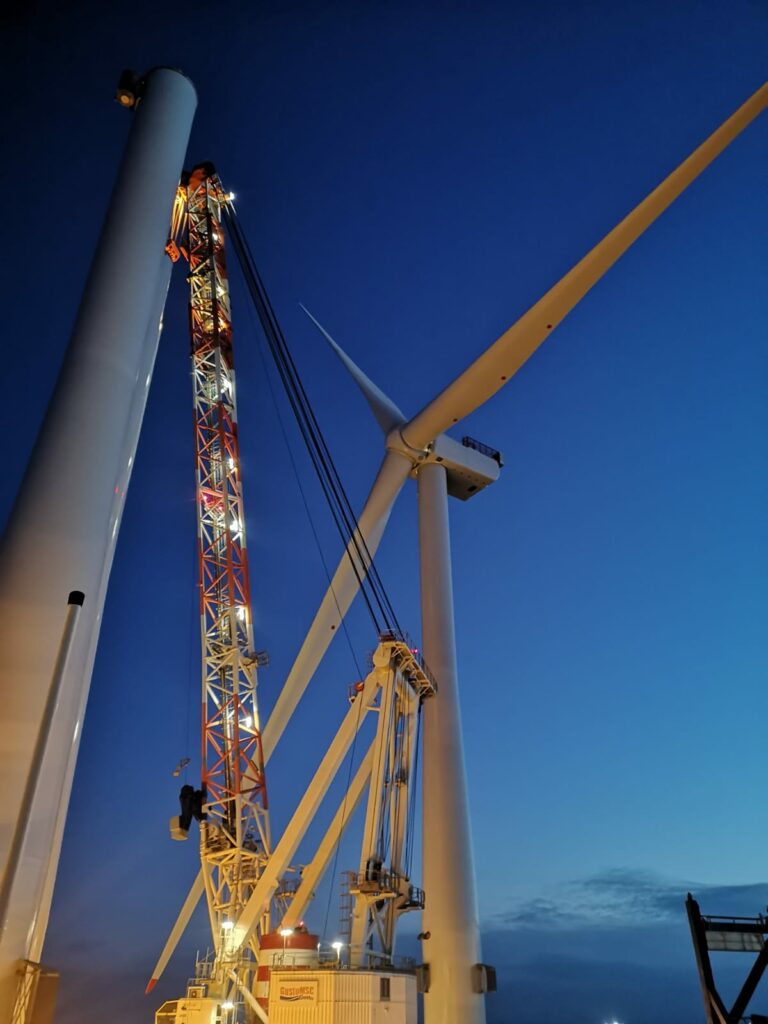 The wind turbine installation is being carried out by Fred. Olsen Windcarrier's jack-up vessel Bold Tern. The first turbines were installed some 22 kilometres off the Aberdeenshire coast during the second half of January.
Bold Tern is picking up the components at the Port of Nigg, where Global Energy Group's facility is serving as the onshore pre-assembly site for the project.
Bold Tern has installed eight more wind turbines at the site since our last project update on 20 April.
In comparison, 12 turbines were installed at the wind farm between 6 March and 20 April. The slower pace was most likely due to the weather conditions.
If the current pace of four wind turbines per week is maintained, the installation work might be completed by the end of August.
However, Bold Tern will not stay to see off the installation of all of the remaining turbines at the Scottish wind farm. Fred. Olsen Windcarrier announced today that Bold Tern will be replaced by Blue Tern at the project.
Bold Tern will leave Europe in Summer 2021 to undergo upgrades and then head to the APAC region to fulfill the company's other contract obligations for the 2022 season while the sister vessel, Brave Tern, completes the Yunlin offshore wind project in a continuous campaign.
The Moray East wind farm is being developed by Moray Offshore Windfarm East Ltd (MOWEL), a joint venture company owned by Ocean Winds (56.6 per cent), Diamond Green Limited (33.4 per cent), and CTG (10 per cent).
The project is scheduled to be fully commissioned in 2022.