CSBC Inks Exclusivity Agreement for Hai Long 2a OWF's Pin Piles
CSBC-DEME Wind Engineering (CDWE) has signed an Exclusivity Capacity Agreement with CSBC for the fabrication and delivery of pin piles for the 300 MW Hai Long 2a offshore wind project in Taiwan.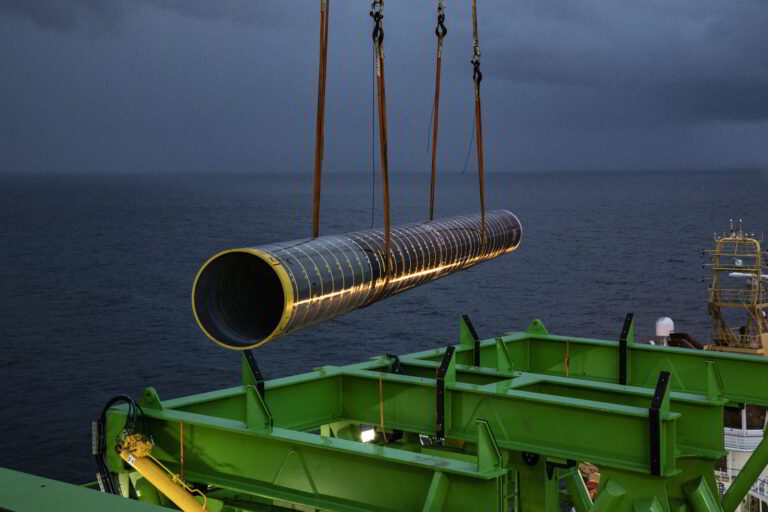 CDWE, a joint venture between DEME and CSBC, inked a Balance of Plant (BOP) Preferred Supplier Agreement for Hai Long 2 and 3 in October 2019, under which it is in charge of the Engineering, Procurement, Construction and Installation (EPCI) of foundations, inter-array and export cables, and transportation and installation of turbines.
The Hai Long wind farm is being built some 50 kilometres off the Taiwanese coast, in water depths of up to 55 metres and the foundations being specifically tailored to the characteristics of Taiwan's seabed and Hai Long wind farm conditions.
CDWE said that CSBC's expertise in steel fabrication would ensure that the pin piles met the high standards and requirements needed for offshore wind farm construction. At the beginning of last year, CSBC launched its 'smart pin pile production line', which enables the company to efficiently fabricate the steel piles with precision accuracy, according to CDWE.
"As the Engineering, Procurement, Construction and Installation (EPCI) Contractor for the Hai Long offshore wind farm, we aimed to select the best qualified fabricator which is most beneficial for this complex and challenging project", said Hedwig Vanlishout, CEO of CDWE. "At the same time, we are fulfilling our promise to the government concerning the development and optimisation of local content in Taiwan's offshore wind industry, together with Hai Long".
Hai Long Offshore Wind – a consortium comprising Northland Power, Yushan Energy, and Mitsui & Co. – received approval for its Industrial Relevance Plan (IRP) last month. The IRP is a localisation plan aligned with the government's local content requirements. Upon receiving the approval, the developer said it would continue working with the government, local suppliers and main contractors CDWE and Siemens Gamesa on the delivery of the plan.
The 1,044 MW Hai Long offshore wind project, located 50 km off the coast of Changhua county, will be developed in three stages, with construction expected to begin in 2023 and commissioning in 2025.
The project has three separate grid allocations – Hai Long 2a – 300 MW, Hai Long 2b – 232 MW, and Hai Long 3 – 512 MW. Hai Long 2a will feature Siemens Gamesa's new SG 14-222 DD turbine, which is also being considered for Hai Long 2b and Hai Long 3.