Offshore Construction Starts at Japan's First Large-Scale Offshore Wind Farm
Wind farm installation vessel Seajacks Zaratan has arrived at Akita Port in Japan and is scheduled to begin offshore foundation installation work on the Akita Noshiro wind farm on Wednesday, 28 April.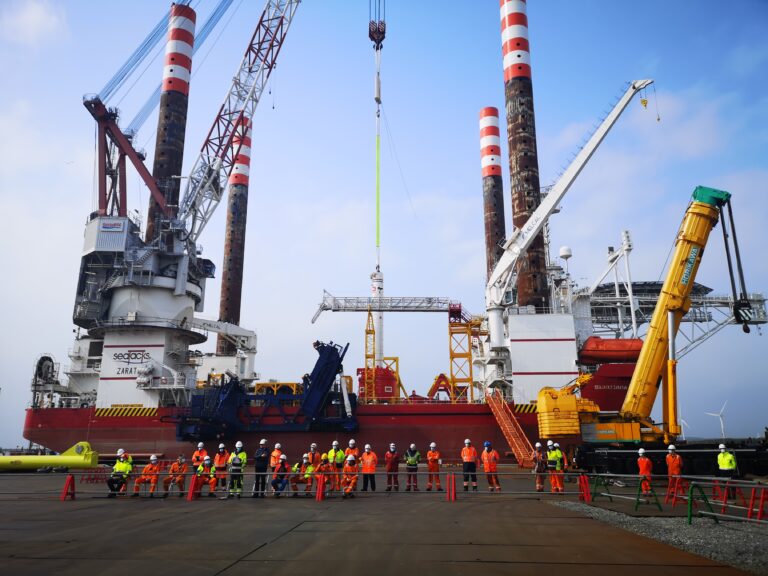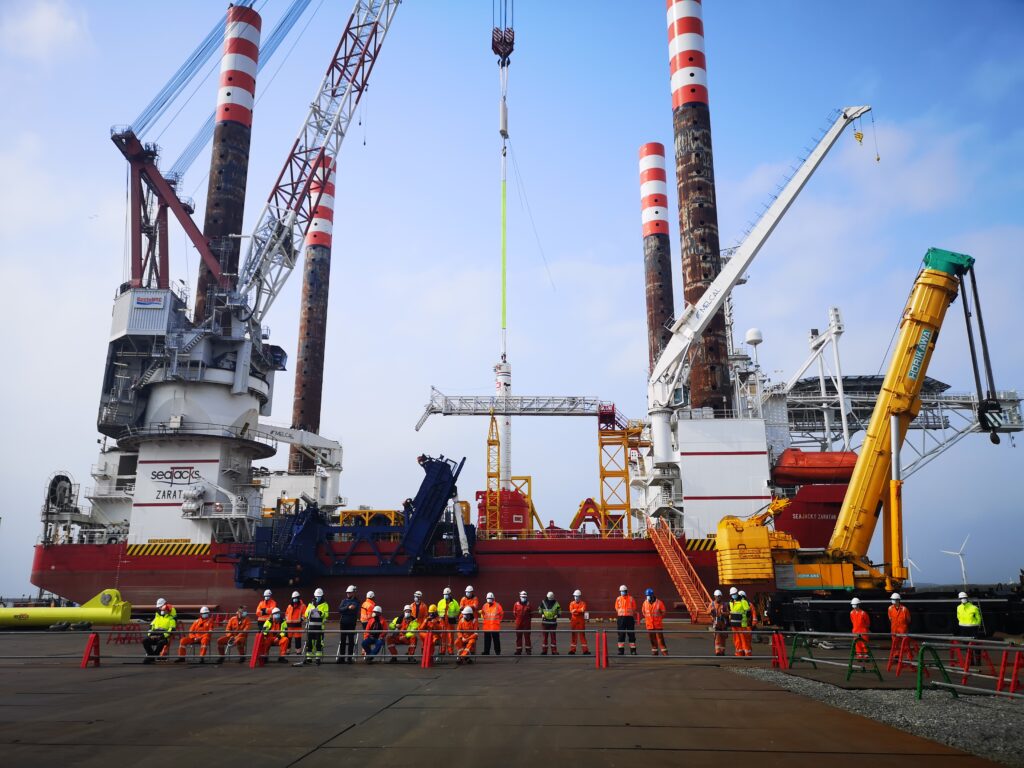 The installation work is part of the construction of the bottom-fixed offshore wind farms at Akita Port and Noshiro Port and the onshore substation and transmission lines in Akita Prefecture led by Akita Offshore Wind Corporation.
Kajima Corporation, the project's EPCI contractor, contracted Sif to supply the 33 monopiles and 33 transition pieces for the wind farm. Sif manufactured the monopiles at Maasvlakte while Smulders produced the transition pieces in Belgium.
The 139 MW Akita Noshiro wind farm is the first large-scale offshore wind power project in Japan established on a commercial basis, and is the first in history to deploy a large offshore wind installation vessel in the sea area of Japan, Marubeni Corporation, the largest shareholder in the project, said.
Akita Offshore Wind Corporation started the construction in February 2020 and expects to finish the offshore foundation installation work in 2021.
From there, they will begin the installation of the 33 Vestas V117 – 4.2 MW wind turbine units at Akita Port and Noshiro Port in April 2022, with the goal of commencing commercial operation within 2022.
The wind turbines will also be installed by Seajacks Zaratan.
The Akita Noshiro project is being developed by a consortium led by Marubeni which also includes Obayashi Corporation, Tohoku Sustainable & Renewable Energy, Cosmo Eco Power, The Kansai Electric Power, Chubu Electric Power, The Akita Bank, Ohmori, Sawakigumi Corporation, Kyowa Oil, Katokensetsu, Kanpu, and Sankyo.