UHL Transporting Akita Noshiro Hardware to Japan
The Hamburg-based United Heavy Lift (UHL) has been contracted to transport 20 monopiles and 22 transition pieces for the Akita Noshiro wind farm, Japan's first large-scale offshore wind project.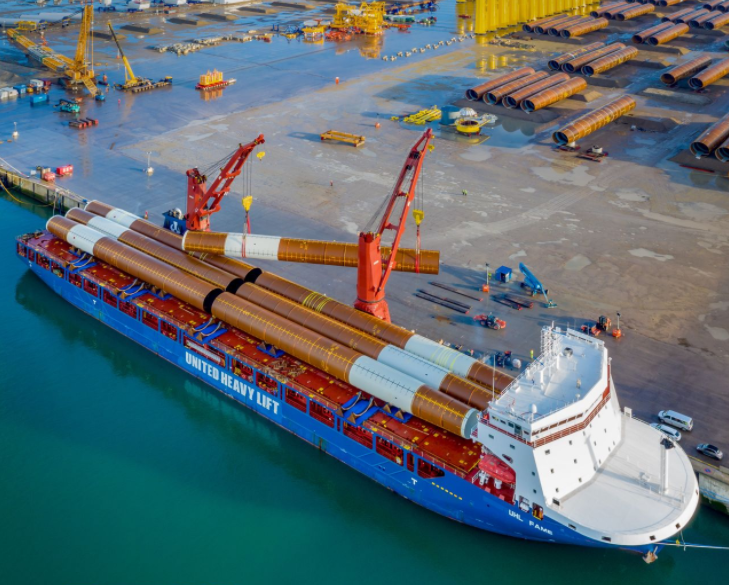 In December 2020, F900 Eco-Lifter MV UHL Fame completed the loading operation of 14 monopile foundations at Sif's Maasvlakte 2 facility in Rotterdam, the Netherlands.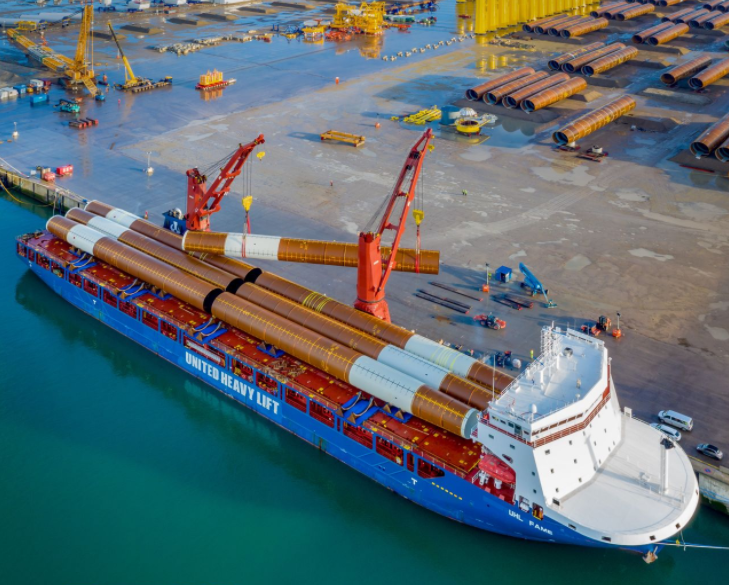 The next shipments will be performed by the MV UHL Falcon and MV UHL Flash. Each vessel will transport 11 transition pieces and 3 monopiles per voyage.
The 139 MW Akita Noshiro project comprises two sites off Akita Port and Noshiro Port. 
The project will feature 33 Vestas V117-4.2MW typhoon variant turbines, 13 installed off Akita Port, and the remaining 20 off Noshiro Port.
Kajima Corporation, the project's EPCI contractor, contracted Sif to supply 33 monopiles and 33 transition pieces for the wind farm. Sif is manufacturing the monopiles at Maasvlakte while Smulders is producing the transition pieces in Belgium.
Seajacks has been hired to install the foundations, as well as the wind turbines, and will begin offshore construction work later this year.
The first monopiles for the project arrived in Japan earlier this month onboard SAL Heavy Lift's MV Lone.
Akita Noshiro is owned by Akita Offshore Wind Corporation, a special purpose company led by Marubeni Corporation, with additional Japanese project sponsors.
The wind farms are scheduled to be operational in 2022.