Smulders Sends Off First Akita-Noshiro Transition Pieces
Smulders has shipped off the first four transition pieces built for Akita-Noshiro, Japan's first utility-scale offshore wind farm.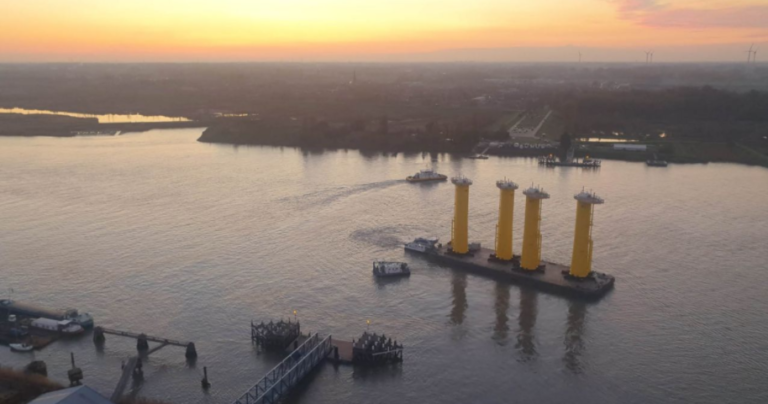 The transition pieces are now en route from the Smulders yard in Hoboken, Belgium to Sif Group in Rotterdam, the Netherlands.
Smulders is building 33 transition pieces for the 139 MW wind farm.
Sif signed the final contract with Kajima Corporation, the project's EPCI contractor, to deliver the monopiles and transition pieces for the Akita-Noshiro wind farm in March.
Sif is storing the structures at its Maasvlakte 2 facility in the Port of Rotterdam, where the monopiles are also being produced.
The wind farm's foundations will be installed by Seajacks with the expected start in 2021. Seajacks Zaratan will be deployed on the project.
The 139 MW Akita-Noshiro project comprises two sites off Akita Port and Noshiro Port.
13 Vestas V117-4.2MW typhoon variant turbines will be installed at the Akita site, while the Noshiro site will comprise 20 turbines.
The wind farm is being developed by Akita Offshore Wind Corporation, a special purpose company set up by a consortium led by Marubeni Corporation.
The commissioning is scheduled for 2022.