Rosetti Marino Cuts First Steel for Fécamp OWF's OSS Jacket
Rosetti Marino has cut the first steel for the jacket foundation that will support the offshore substation (OSS) at the Fécamp offshore wind farm in France.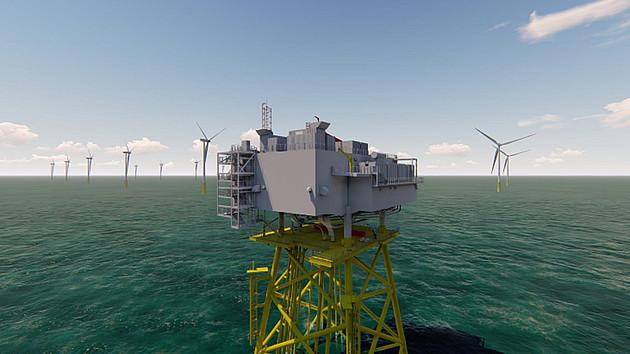 The Italian company is building the jacket at its Piomboni Yard in Ravenna for Chantiers de l'Atlantique, which won a contract for the offshore wind farm at the beginning of last year.
This is the second project of this kind for Rosetti Marino, as the company is also constructing a jacket foundation for the OSS for the Saint-Nazaire offshore wind farm in France, with the work now well underway at the yard in Ravenna.
Last month, Rosetti Marino entered a strategic partnership with the UK's Global Energy Group (GEG) to execute large scale EPC and EPCI contracts in the UK.
For the Fécamp project, Chantiers de l'Atlantique kicked off the construction in September 2020, when the first steel was cut for the electrical substation at its shipyard in Saint-Nazaire. The company is constructing the substation together with GE Grid Solutions and SDI, with Chantiers de l'Atlantique being in charge of the topside and jacket foundation design, manufacturing and commissioning. GE Grid Solutions is in charge of high and medium voltage electrical equipment and protection control systems design, manufacturing and commissioning, while SDI is responsible for the transport and installation of the OSS.
The 500 MW Fécamp offshore wind farm, being built by EDF Renouvelables, EIH Sarl (a subsidiary of Enbridge) and wpd, will consist of 71 wind turbines installed more than 13 kilometres off the Normandy coast.
Offshore construction is scheduled to commence in 2022 and the wind farm is expected to be fully commissioned by the end of 2023.