Fécamp Offshore Substation Under Construction
Atlantique Offshore Energy has kicked off the construction of the offshore substation for the Fécamp offshore wind project in France.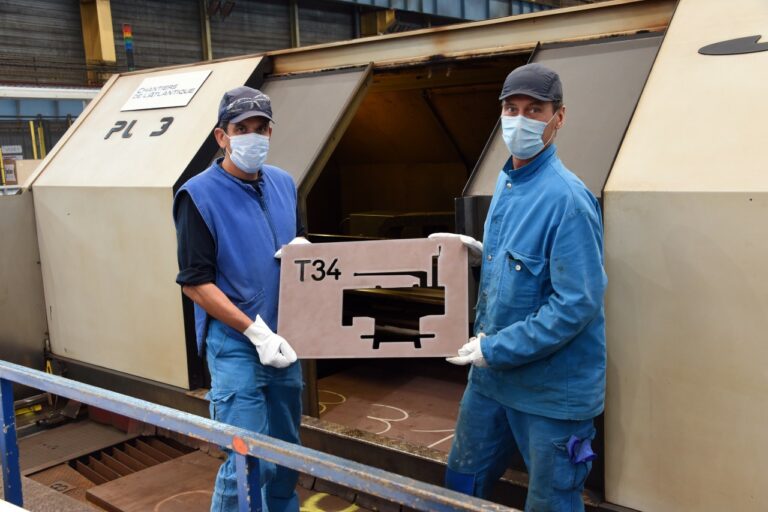 The first steel for the electrical substation was cut on 30 September at Chantiers de l'Atlantique's shipyard in Saint-Nazaire.
The company is constructing the substation with its partners GE Grid Solutions and SDI under a contract secured at the beginning of the year.
Atlantique Offshore Energy is in charge of the topside and jacket foundation design, manufacturing and commissioning.
GE Grid Solutions is in charge of high and medium voltage electrical equipment and protection control systems design, manufacturing and commissioning, while SDI is responsible for the transport and installation.
The delivery of the substation is scheduled for 2022.
"With the start of the construction of the Fécamp offshore wind farm electrical substation, we are taking a new step forward in the energy transition process of France and Europe. We are proud to be part of it, with all our industrial partners," said Frédéric Grizaud, Director of Atlantique Offshore Energy.
Fécamp will feature 71 Siemens Gamesa 7 MW turbines located between 13 and 22km from the coast of northwest France.
The consortium of EDF Renewables, Enbridge, and wpd launched the construction of the 500 MW project in June. Commissioning is planned in 2023.