GEG and Rosetti Marino to Jointly Tackle Renewable Energy Projects in UK
Global Energy Group (GEG) and Italy's Rosetti Marino have formed a strategic partnership to execute large scale renewable energy and energy transition EPC and EPCI contracts in the UK.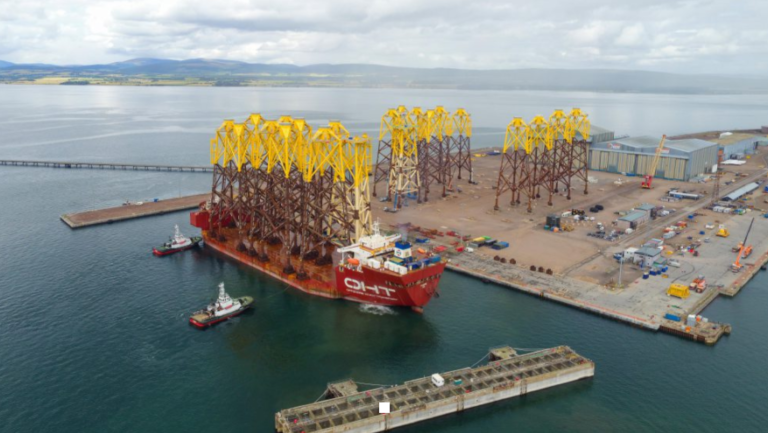 The companies have entered into a five-year agreement, with the potential for a two-year extension, to jointly tender and execute EPC, EPCI, and EPCIC contracts in the renewable energy sector in the UK.
The new partnership will offer a range of solutions, from the production of large steel structures to complete turnkey solutions from concept to commissioning, the companies said, including delivering design, maintenance, and fabrication solutions for large offshore substations.
"GEG share the same attitude and outlook towards the development of renewable energy and we are confident that our combined competences will consolidate our presence in this market. We are laying the foundations for what I am certain will be a successful and fruitful partnership and this strategic alliance will allow us to offer first class EPC services to the UK energy sector," Stefano Cappelli, Chief Commercial Officer at Rosetti Marino, said.
A recent report published by The Oil and Gas Authority's in collaboration with Ofgem, The Crown Estate, and the Department for Business, Energy and Industrial Strategy highlighted the opportunity for the integration of offshore energy systems, including oil and gas, renewables, hydrogen, and carbon capture and storage to deliver approximately 30 per cent of the UK's total carbon reduction requirements needed to meet the 2050 net-zero target. This means the UK Continental Shel could support, in combination with complementary investments in onshore energy infrastructure, around 60 per cent of the UK's decarbonisation requirements.
Rosetti, an engineering and construction services provider, and the Scotland-based GEG intend to offer technical and fabrication solutions to customers who are actively helping the UK achieve its 2050 net-zero target, with a strong focus on UK local content, the companies said.
"The UK Continental Shelf has the potential to make a deep and meaningful impact on the UK's overall net zero target," Tim Cornelius, CEO for GEG, said.
"Sharing existing expertise and infrastructure from the oil and gas industry with the offshore wind industry will be integral in the development of a world class supply chain to support developers and owners of large-scale UK projects. Rosetti is a world class partner in the energy sector who are also dedicated to the energy transition journey and we are delighted to have formed this strategic relationship with them to strengthen our offering to utilities, energy companies, developers and owners of assets and projects in UK waters."