SAL Transporting Dutch Monopiles to Japan
SAL Heavy Lift's MV Lone is currently transporting nine monopiles from the Netherlands to the Akita Noshiro offshore wind project in Japan, the company reported via social media.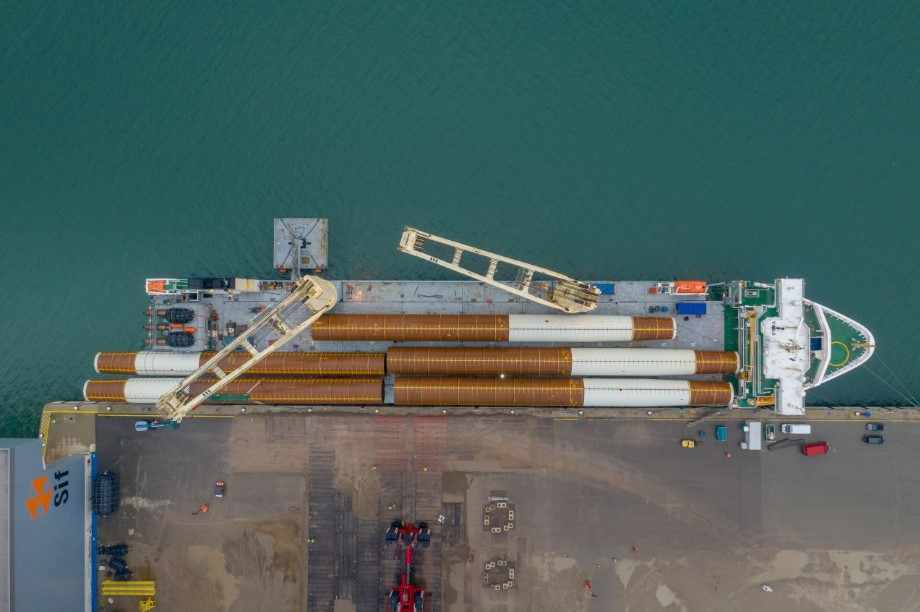 SAL said it had been entrusted to transport the heaviest monopiles with weights up to 883 metric tons and lengths over 78 meters from Rotterdam to the Japanese Akita port.
"We are very proud to take part in this milestone project and look forward to support the offshore wind industry in Japan in the years to come," the company stated.
Dutch foundation manufacturer Sif started the production of 33 monopile foundations for the Akita-Noshiro project in May.
Last month, Smulders shipped off the first four transition pieces for what is Japan's first utility-scale offshore wind to Rotterdam. The foundations will be installed by Seajacks with the expected start in 2021.
The 139 MW Akita-Noshiro project comprises two sites off Akita Port and Noshiro Port. Thirteen Vestas V117-4.2 MW typhoon variant turbines will be installed at the Akita site, while the Noshiro site will comprise 20 turbines.