Iberia Primed For Floating Wind – Study
The floating wind industry could create up to 50,000 direct and indirect jobs in Spain and Portugal over the next two decades, according to a study launched by EIT InnoEnergy.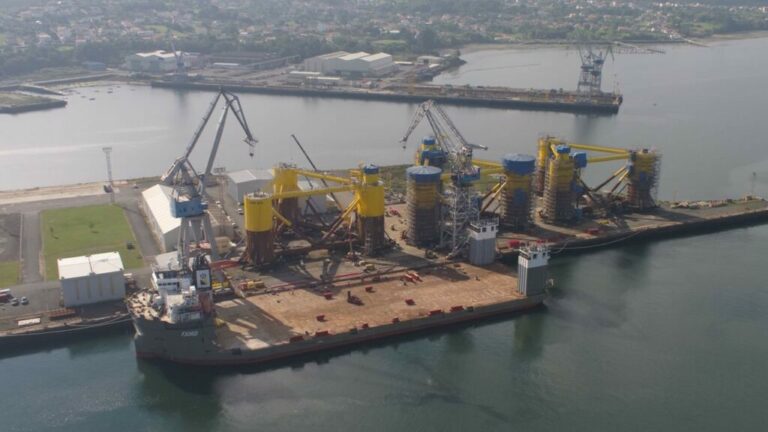 The study, entitled "Iberia as a hub for technology development and industrial leadership in the field of floating wind offshore energy", found that the floating wind industry could yield an annual business turnover of up to EUR 5 billion by 2030 in Iberia, with more than a third of earnings stemming from exports.
The Region's Edge
According to the main conclusions of the study, the Iberian Peninsula is on a sound footing to contend for a position as a hub for floating offshore wind energy, as it has competitive advantages not readily replicable in other areas.
For instance, it has the potential to develop a domestic market in the early stages, especially in island areas, where technologies and business models can be developed and tested to rapidly establish an Iberian industry that is competitive in international markets.
In the most ambitious scenario, it is estimated that Iberia could have 3 GW of power installed by 2030 and 22 GW by 2050.
In addition, there is the availability of port infrastructure, dockyards, and manufacturing capacity absolutely essential for expeditious development of the sector. Geographically, the region is well-positioned to access markets in both Europe and the East Coast of America, according to the study.
"The information collected during the study has been extremely insightful and, consequently, we have relayed them to Spanish and Portuguese institutions that share our interest in developing this promising sector in the Peninsula," Mikel Lasa, CEO of EIT InnoEnergy Iberia.
"At such a complicated time as the present, the commitment to floating offshore wind energy is a unique opportunity to drive the economy and help in the much-needed industrial conversion of Spain and Portugal as part of the energy transition."
Iberian Imprint on Floating Wind Farms
Portugal is home to the world's second commercial floating wind farm – the 25 MW WindFloat Atlantic.
One of the floating foundations for the three-turbine project was manufactured and delivered by the Spanish consortium comprising Navantia and Windar. The remaining two floating foundations were manufactured and delivered by Portugal's ASM Industries.
The Navatia-Windar consortium was also involved in the Hywind Scotland project, the world's first commercial floating wind farm.
For this project, the consortium manufactured and delivered five SPAR-type floating foundations.
The Navantia-Windar consortium is currently working on the five floating foundations for the 50 MW Kincardine floating wind farm offshore Scotland, soon to be the third and also the largest operating floating wind farm in the world.