First Floating Foundation for Kincardine 9.6 MW Turbines Arrives in Rotterdam
First foundation for the Kincardine project, the world's largest floating wind farm, has arrived in Rotterdam, from where the floating wind turbines will be installed off Scotland.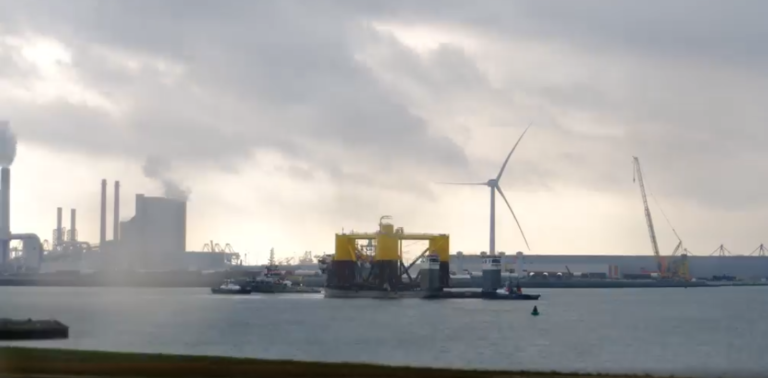 The foundation was transported from the fabrication yard in Spain to Rotterdam on board Boskalis' semi-submersible barge Fjord, towed by the oceangoing tug Seraya.
Boskalis, which has been contracted to transport and install the five floating Kincardine wind turbines, is currently also installing the mooring spreads on the seabed at the project site to which the floating turbines will be connected. The turbines will be anchored in water depths between 60 and 80 metres. 
The first foundation set sail from Navantia's yard in Fene to the Netherlands on 7 October, with Fjord expected to be back in Spain next week to pick up the second of the three foundations that are completed.
In Rotterdam, the project's five 9.6 MW MHI Vestas wind turbines will be mounted onto the floating foundations and towed to the installation site some 15 kilometres southeast of Aberdeen.
Once fully completed by the end of 2020, Kincardine will comprise one 2 MW and five 9.6 MW MHI Vestas wind turbines, becoming the largest operating floating wind farm in the world.
The 2 MW unit has been operating offshore Aberdeen since October 2018.