Ørsted's Changhua 1 & 2a OWFs to Be 5G-Ready
Ericsson and Chunghwa Telecom (CHT) will build a 5G-ready network for Ørsted's Greater Changhua 1 & 2a offshore wind farms in Taiwan.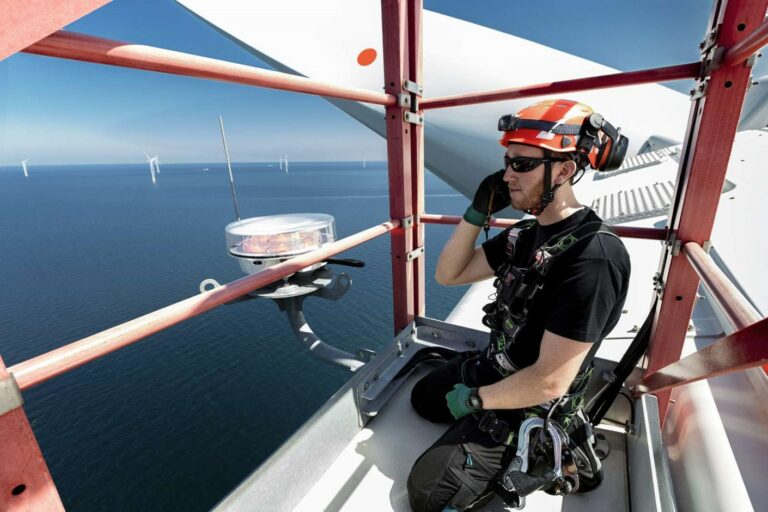 The private network will enable Ørsted's engineers to communicate through high-quality connectivity and to have optimised workplace communications for daily operations, according to the two telecommunication companies.
"The Greater Changhua 1 & 2a Offshore Wind Farms are the first far-shore and large-scale offshore wind farms in Taiwan. It takes approximately three hours to reach the wind farms by boat and the wind farms cover a significant area at sea, equivalent to 2.6 times the area of Changhua City. Having optimal communications quality is vital to ensure the smooth operation of the wind farms and the work safety of our personnel", said Christy Wang, General Manager of Ørsted Taiwan.
CHT and Ericsson will construct a 4G LTE network on the 900 MHz and 1800 MHz bands, which can later operate on 5G through a remote software upgrade.
"By constructing LTE private networks for Ørsted, CHT is helping to ensure the company's employees will have stable, high-speed, and high-quality 4G mobile connections at wind farms that are located 35 to 60 kilometers from the shore", said Ming-Shih Chen, President of the Chunghwa Telecom Mobile Business Group.
The work, which is said to result in Asia's first 5G-ready network, is expected to be completed by the third quarter of 2021.
"Whether it's 4G or 5G, private networks need an agile and scalable architecture to control and optimize connectivity under different circumstances and be prepared for a company's future 5G applications", said Chafic Nassif, President of Ericsson Taiwan. "We are honored by the trust that Ørsted has placed in us as well as the government's support with regard to policy".
Located off the coast of Changhua County, the Changhua 1 and 2a offshore wind farms will have a total capacity of approximately 900 MW.
The wind farms will feature 112 Siemens Gamesa 8 MW wind turbines installed on jacket foundations. The offshore construction of the projects will commence in 2021.