Dogger Bank Team Confirms Able Seaton Port for Wind Turbine Installation
Dogger Bank Wind Farm has confirmed Able Seaton Port in Hartlepool, UK, as the marshalling base for the wind turbine installation activities for the Dogger Bank A & B offshore wind project.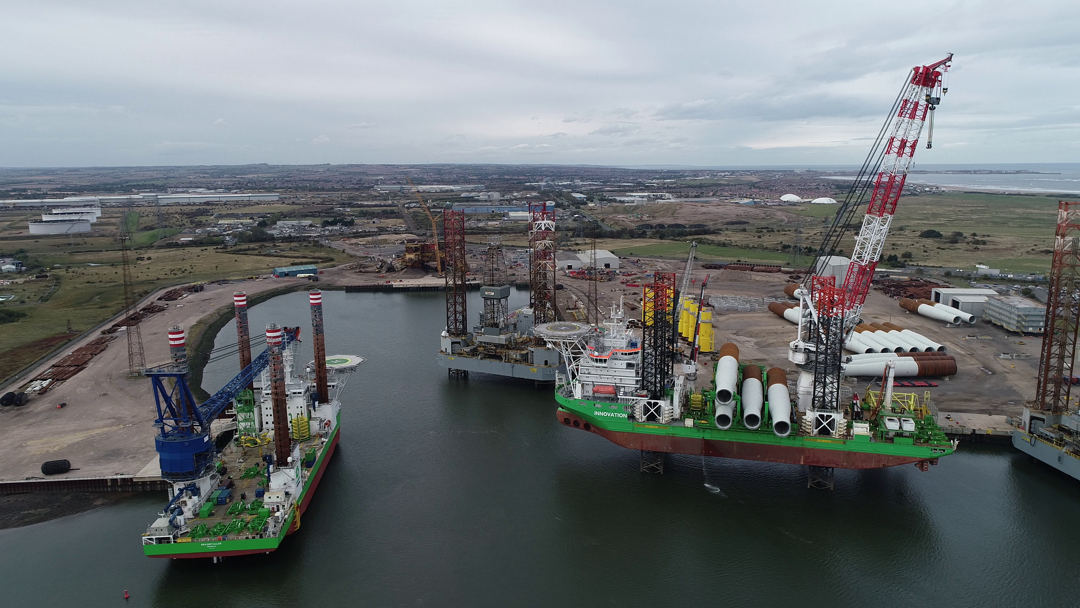 As part of the agreements for the supply and service of 190 of GE Renewable Energy's Haliade-X 13 MW wind turbines, the wind turbine supplier and the project developers, SSE Renewables and Equinor, agreed GE will use Able Seaton Port for the installation operations.
"We have enjoyed a long and constructive relationship with GE Renewable Energy culminating in today's announcement – it's a massive vote of confidence for the company and the UK. Our sustained investment at Able Seaton Port means we can provide a bespoke and tailor-made solution for Dogger Bank", said Peter Stephenson, ABLE UK's Executive Chairman.
Component parts for each of the 190 wind turbines will be delivered to the port for pre-assembly on-site prior to transport out to the North Sea for installation. This includes the nacelle, three tower sections and three 107-metre long blades for each turbine.
Able Seaton Port is a 51-hectare site with some of the strongest quays in Europe which have been constructed particularly to suit the requirements of the offshore energy sector, according to Equinor's press release from 22 September.
The port site has large mobile harbour and crawler cranes, self-propelled mobile transporters (SPMTs), as well as other plant and equipment to handle offshore wind components.
In 2018, Able Seaton Port provided the installation base and all onshore handling activities for the Hornsea One offshore wind farm foundation package. From mid-September 2020, the port site will become the installation base for the Triton Knoll offshore wind turbines.
The GE Haliade-X 13 MW wind turbine has a height of 248 metres, a 220-metre rotor and 38,000 m2 swept area.
The wind turbines will be installed by Jan De Nul's offshore jack-up installation vessel Voltaire, starting in 2023 at the Dogger Bank A site.
The project's operations and maintenance (O&M) base will be located at the Port of Tyne.
The 3.6 GW project, being delivered in three 1.2 GW phases, will become the world's largest offshore wind farm once complete.