First Hornsea Two Transition Pieces Arrive in Eemshaven
The first six transition pieces for the Hornsea Two offshore wind project have arrived from the UK at the Buss Terminal in Eemshaven, Netherlands.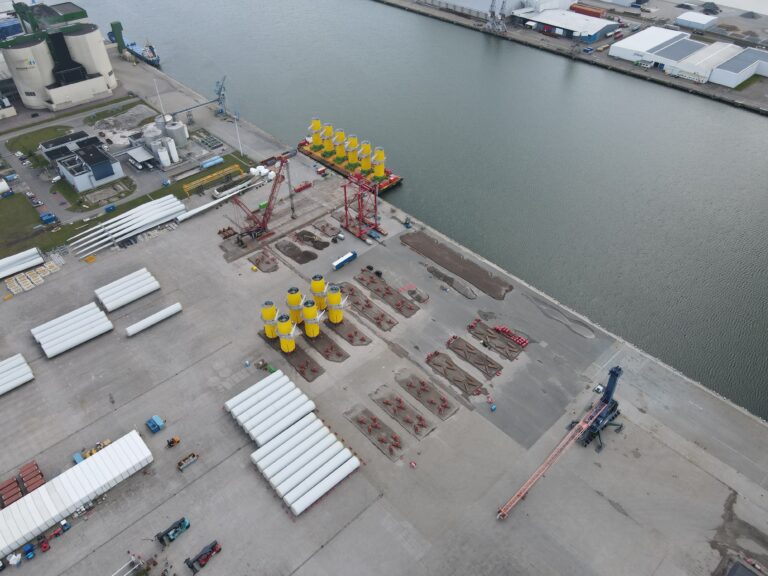 Over the next months, Buss will receive a total of 165 foundation sets, which will be handled and stored at the terminal.
The foundations will then be loaded onto DEME Group's jack-up vessel Innovation and installed at the Hornsea Two wind farm.
Besides providing personnel and storage, Buss will be responsible for the project management of the base port logistics and the required equipment.
"We are delighted that the starting signal for the project has now been given. For us, a project of this magnitude is a great sign of confidence in the performance of our project team in Hamburg and our terminal in Eemshaven," said Martin Schulz, Buss Energy Group Managing Director.
The 1.4 GW Hornsea Two project will comprise 165 Siemens Gamesa 8 MW turbines scheduled to be commissioned in 2022.
EEW is delivering the monopile foundations, with Bladt Industries providing 135 transition pieces and EEW Special Pipe Constructions supplying the remaining 30.