Onshore Construction for Changfang & Xidao Offshore Wind Farms Kicks Off
Onshore works for the Changfang & Xidao offshore wind farms in Taiwan started on 23 July, according to a press release from the general contractor TECO Electric & Machinery.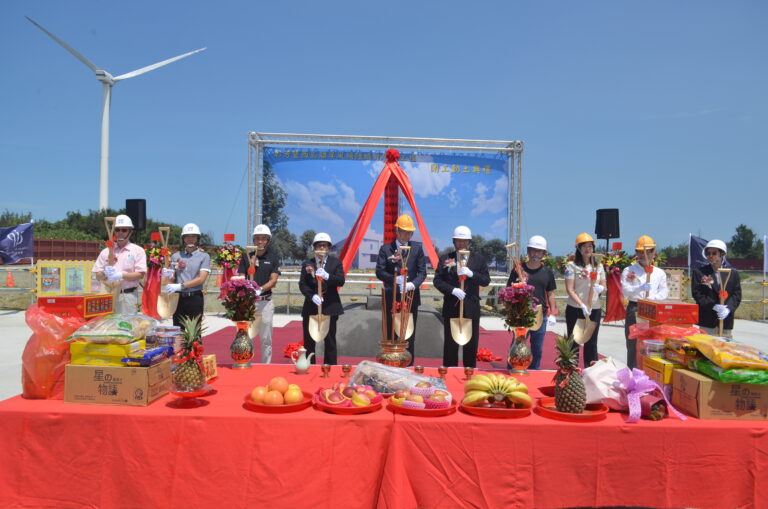 The onshore construction officially commenced by breaking ground in Lugang township of Changhua County, where the offshore wind farms' onshore electric infrastructure will be built.
The project includes transformer stations and booster stations, as well as other related facilities, which will become part of the national grid operated by Taiwan Power Company (Taipower).
TECO is carrying out onshore engineering works together with Pacific Engineers & Constructors.
The companies will deliver design work, civil work, electric machinery, and power lines for transmitting power output of the two wind farms to Taipower grid and facilities for remote monitoring of the operation of wind farms and transformer stations.
"Construction works will be carried out in an environment-friendly manner, without air pollution and noise", TECO states.
The Changfang & Xidao projects, having a combined capacity of 589 MW, are owned by Copenhagen Infrastructure Partners (CIP), which holds the majority stake, and by two local life insurance companies, Taiwan Life Insurance, and TransGlobe Life Insurance.
The offshore wind farms officially entered the construction phase in February, after reaching the financial close.
The Changfang and Xidao offshore wind farms will feature 62 MHI Vestas 9.5 MW wind turbines scheduled to be commissioned in the first quarter of 2024.
The developers state that the project will localize the jacket foundation, pin piles, onshore substation, transport and installation contracts, and more than 15 wind turbine components.
TECO also said it would develop an "indigenous supply chain" for the engineering projects as part of its localization goal.