South Korea's President Reaffirms 12 GW of Offshore Wind by 2030 Goal
President of South Korea Moon Jae-in has pledged to expand the country's offshore wind power capacity from the current 124 MW to 12 GW by 2030, according to local media.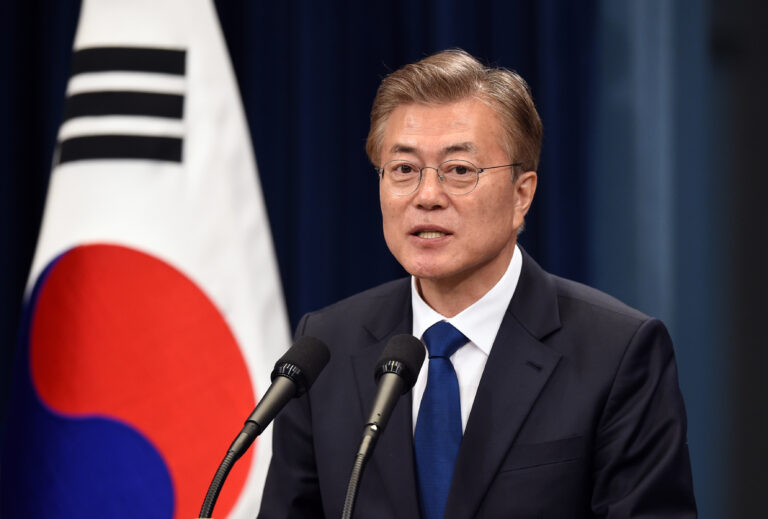 Moon announced his pledge on Friday, 17 July, during a visit to a turbine research center and the operational 60 MW Southwest Offshore Demonstration Wind Farm in Buan, the North Jeolla Province.
"The government's goal is clear and is to become one of the world's top five offshore wind energy powerhouses by 2030, taking advantage of our geographical advantage of being surrounded by water on three sides," Moon was reported as saying.
During Moon's visit, local governments, business and residents signed a Memorandum of Understanding (MoU) to develop further 2.4 GW of offshore wind capacity off the North Jeolla Province.
The expected investment amounts to 14 trillion won (USD 11.61 billion) to be raised from the private sector.
The announcement comes shortly after the South Korean president revealed the New Deal plan, under which the government will invest 160 trillion won (circa USD 130 billion) by 2025 in promoting green industries.
South Korea set the goal of reaching 12 GW of offshore wind by 2030 in its Renewable Energy 3020 Implementation Plan announced in 2018.