Huisman to Deliver Cranes for Taiwan's First Offshore Wind Installation Vessel
Huisman has secured a contract by CSBC Corporation to deliver a 4,000mt Offshore Mast Crane (OMC) for Green Jade, the first Taiwan-built floating heavy-lift offshore wind installation vessel.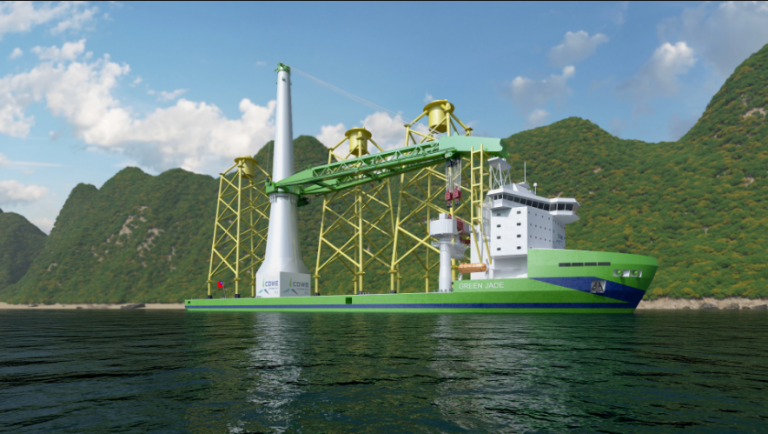 The crane will be built at Huisman's production facility in China and is scheduled for delivery in 2022 when the CSBC-DEME Wind Energy (CDWE) joint venture will deploy it in the Taiwanese offshore wind market.
In addition to the main crane, the company will deliver a 65mt knuckleboom crane for general lifting purposes.
Both cranes will be installed and commissioned at the CSBC shipyard.
"We are very pleased with the confidence shown in Huisman by awarding us this contract. We are commited to deliver value adding assets to CBSC and its partners for the installation of future generation offshore wind turbines," said Anne de Groot, Project Director at Huisman.
CDWE informed in April that it had initiated the contract for early works and ordering of critical packages for Green Jade. The joint venture recently reached the final investment decision (FID) for the vessel construction.
The 216.5m vessel is expected to have large deck space to enable transport and installation of multiple massive next-generation foundations and wind turbines in a single shipment, the joint venture said.
It is set to be deployed on the Hai Long and Zhong Neng offshore wind projects in Taiwan.