CSBC-DEME Starts Working on First Taiwan-Built Offshore Wind Installation Vessel
CSBC-DEME Wind Engineering (CDWE) has started working on a floating heavy-lift installation vessel to be named Green Jade. According to CDWE, this will be the first Taiwan-built offshore wind installation vessel.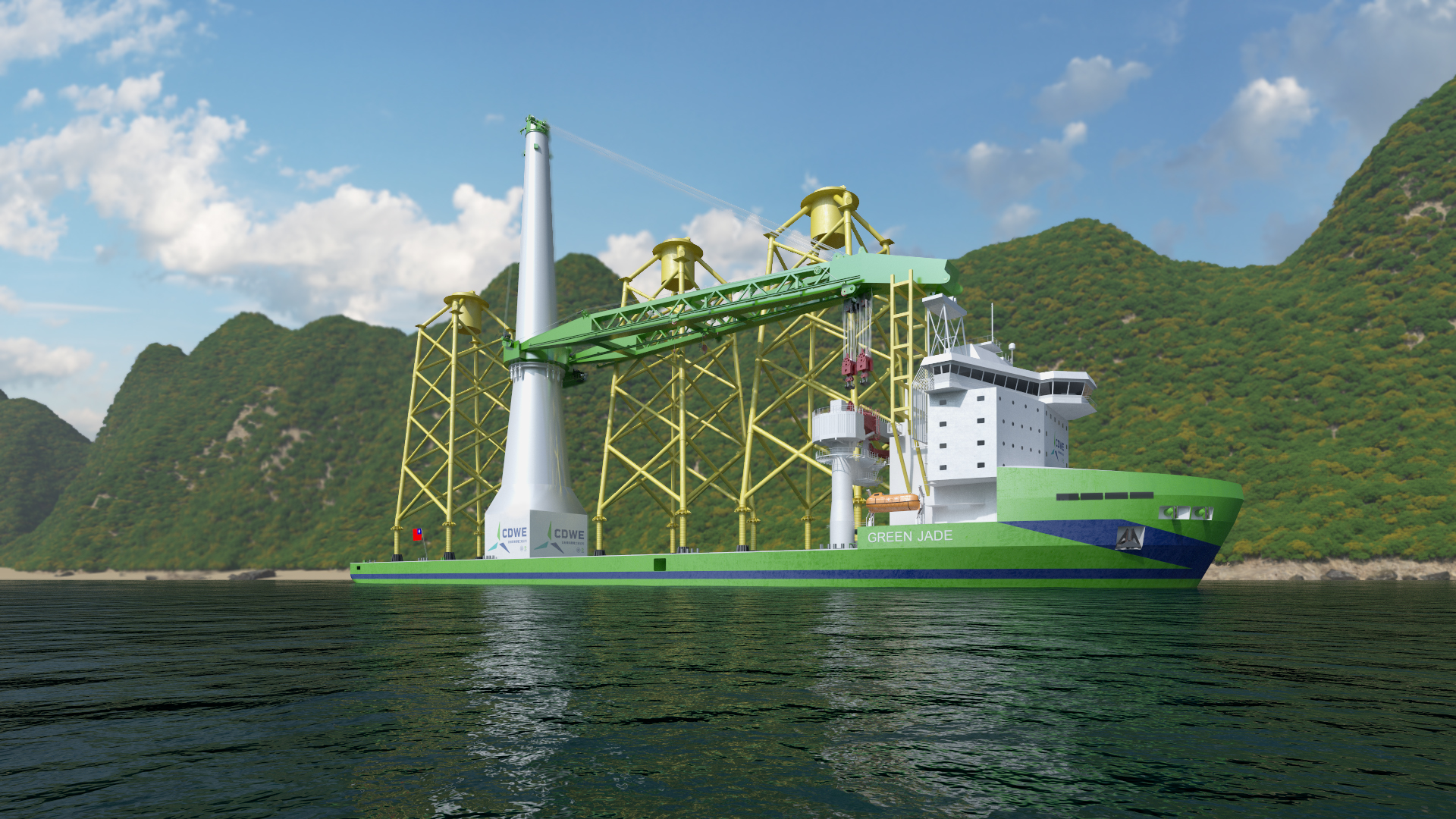 CDWE, a joint venture between Taiwan's shipbuilder CSBC and Belgian offshore construction company DEME Offshore, informed on 30 April that it had initiated the contract for early works and ordering of critical packages.
The vessel will be built at CSBC shipyard in Taiwan and delivered in 2022.
The Green Jade will be equipped with a 4,000-tonne capacity crane, DP3 capability, and will be able to accommodate up to 160 people.
Furthermore, the 216.5-metre installation vessel will have a large deck space to enable transport and installation of multiple massive next-generation foundations and wind turbines in a single shipment.
Along with dual fuel engines, a Green Passport and Clean Design notation, the Green Jade will also be fitted with other environmental innovations on board, such as a waste heat recovery system, according to CDWE.
The installation vessel will be deployed on the Hai Long and the Zhong Neng offshore wind projects in Taiwan.
Namely, in October 2019, the joint venture entered a large-scale Balance of Plant (BOP) Preferred Supplier Agreement for a part of the multi-phase Hai Long offshore wind project. Under the BOP package, CDWE is in charge of the Engineering, Procurement, Construction and Installation (EPCI) of foundations, inter-array and export cables, and transportation and installation of turbines.
The following month, CDWE signed two contracts for the 300 MW Zhong Neng offshore wind project. One of the contracts is for transportation and installation of foundations, and the other one is a Preferred Bidder Agreement for transportation and installation of wind turbines.
The Green Jade is scheduled to start construction works on the local offshore wind farm projects in 2023.