Iberdrola and Navantia-Windar Sign Saint-Brieuc Contract
Spain's Navantia-Windar consortium has received a firm order from the compatriot energy company Iberdrola for the turbine jacket foundations to be installed on the Saint-Brieuc wind farm offshore France.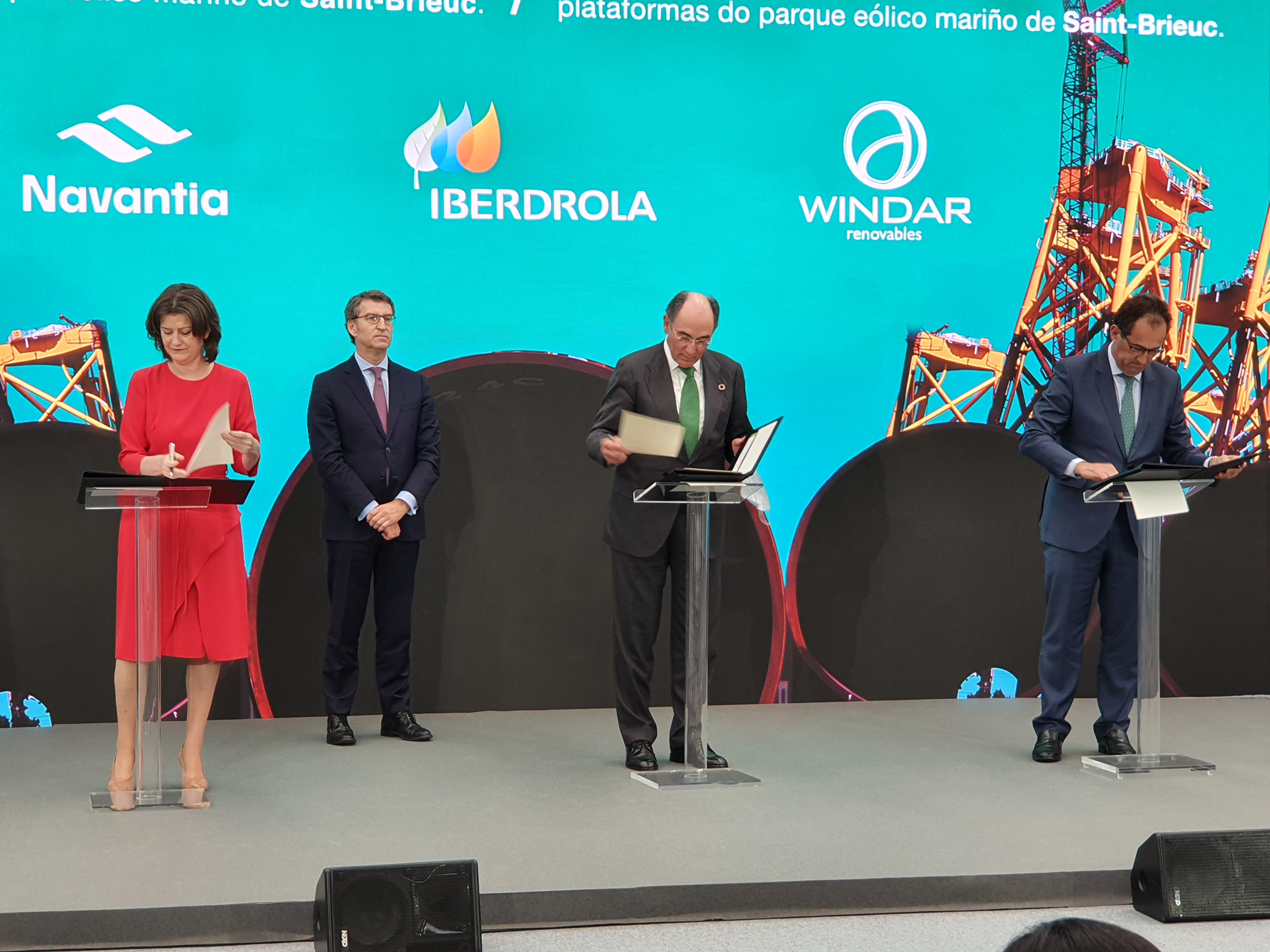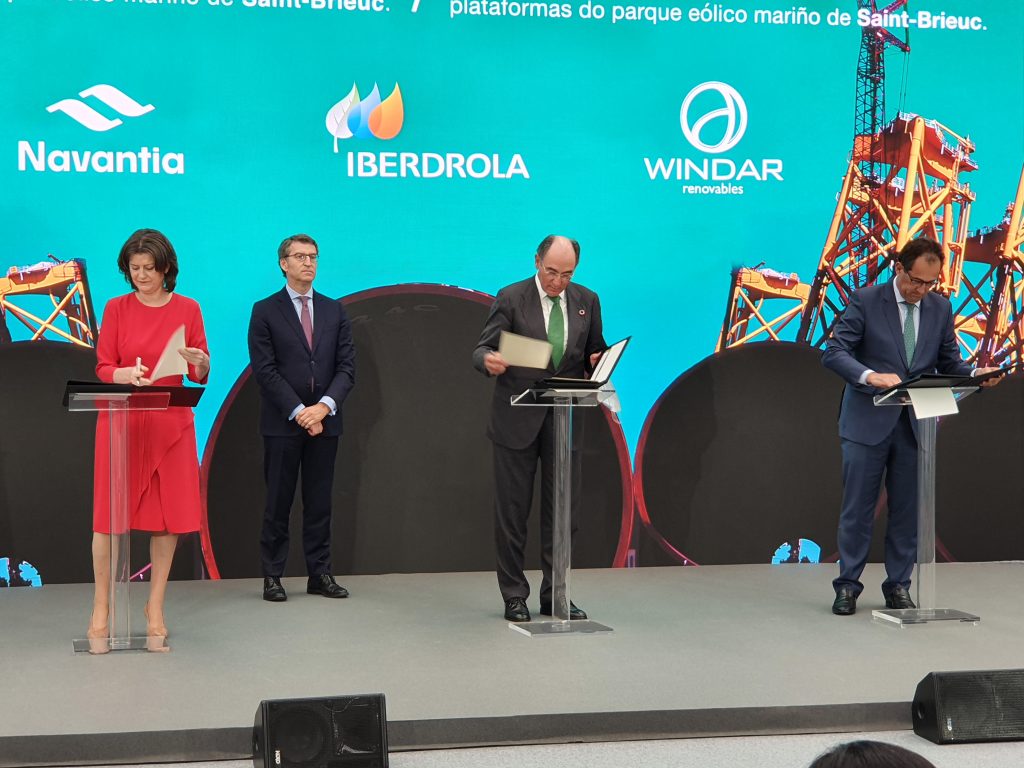 The contract, valued at EUR 350 million, will see Navantia-Windar manufacture and assemble 62 jacket foundations and the accompanying pin piles which will support the wind farm's Siemens Gamesa 8 MW wind turbines offshore Brittany.
This is the consortium's largest contract in the offshore wind sector.
Iberdrola awarded the contract to Navantia-Windar through Ailes Marines, the developer of the project.
Navantia will manufacture the jacket foundations at its yard in Fene, while Windar will produce the pin piles in Avilés.
Manufacturing Plant in Brest
The contract is expected to create around direct 1,000 jobs in Spain and some 1,100 jobs in France. More specifically, the jobs in France are expected to be created at the ports of Le Havre, Saint-Quay-Portrieux, as well as the port of Brest where the consortium plans to open a manufacturing plant
Iberdrola has so far awarded Navantia-Windar with three offshore wind contracts with a combined value of around EUR 1 billion. The other two contracts were for the 714 MW East Anglia One project in the UK and the 350 MW Wikinger project in Germany.
The Wind Farm
The construction of the 496 MW Saint-Brieuc wind farm is scheduled to begin in 2021, with the commissioning planned for 2023.
The wind farm is located some 16 kilometres off the coast of Brittany.