Ocean DEMO, a EUR 13 million Interreg-funded project, has recommended three floating wind technology developers for support packages under the second call.
Eolink and TFI Marine, along with seven other developers from various ocean energy industries, can apply for support packages to test multi-device arrays or single devices looking to scale up to multi-device in the future.
The companies will receive free access to test their technologies and services in real sea environments at Ocean DEMO's network of test centres: EMEC (UK), DMEC (the Netherlands), SEM-REV (France) and SmartBay (Ireland).
"The support packages will provide a real boost to technology developers by allowing them to test their pioneering ocean energy technologies at sea. It will also help them attract further investment and move along the path to commercialisation," Ocean DEMO states.
Eolink's 5 MW floating wind turbine
With the latest Ocean DEMO decision, Eolink now gets an opportunity to operate a 5 MW floating wind demonstrator at SEM-REV site in France.
The company unveiled the full design for its 5 MW prototype in mid-March 2020. The prototype deploys a conventional 5 MW direct drive offshore turbine in which the hub's nose is simply opened to insert a front link. Eolink said that its pyramidal structure balanced stress distribution, drastically reducing fatigue damage and foundation capex.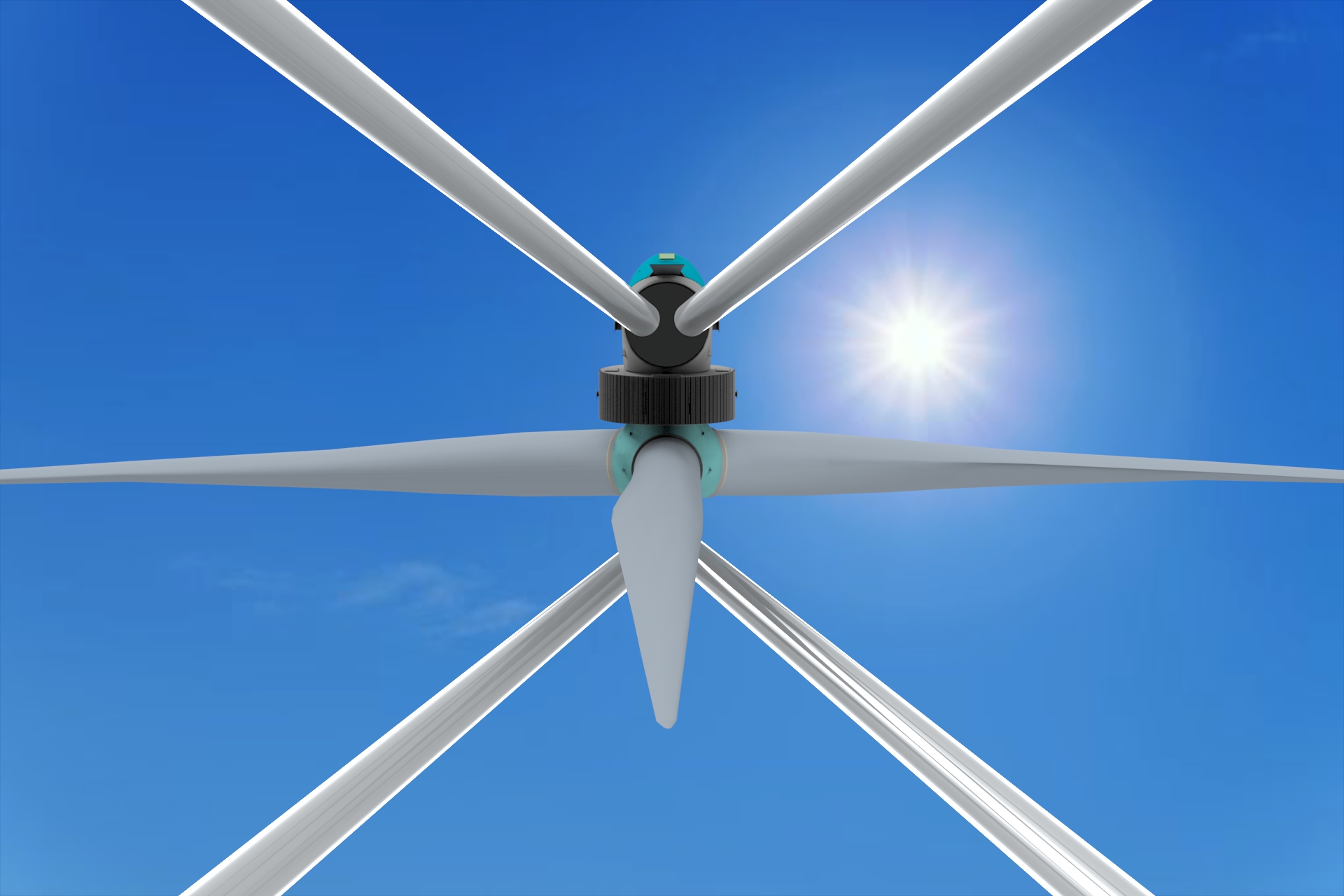 The 5 MW demonstrator represents a 12 MW floating offshore wind turbine (FOWT) at 3/4 scale, or even a 16 MW at 2/3 scale. Extensive stress monitoring will enable structural assessment of larger turbines, Eolink states.
The company pursues the scaling methodology already deployed at 1/10 scale. Eolink completed offshore trials of a 1/10 scale floating wind turbine prototype in the summer of 2019, after the unit was tested at sea for over a year.
Eolink's concept replaces a single wind turbine tower with a set of thin and profiled arms. According to the company, having a turbine mounted on a single tower induces vibrations and bending moment at the base, and with floating application this tower is no longer mandatory.
TFI Marine's mooring solution
TFI Marine has been recommended for an Ocean DEMO support package to demonstrate its new elastomeric mooring component for floating offshore wind at SmartBay in Ireland.
The company designs and develops polymer-based mooring and load protection components for use in exposed marine environments, including those related to floating wind.
TFI Marine is working on a range of floating wind mooring projects, including the Horizon 2020 FLOTANT project, where it is leading the Anchoring and Mooring design work package.
According to the FLOTANT project website, TFI's solutions will be designed to be deployed in water depths ranging from 100 to 600 metres.
Ideol's floating wind turbine in France
Ideol also qualified for an Ocean DEMO support package, under which the floating wind foundation developer will monitor the mooring lines and umbilical systems of its floating offshore wind turbine at SEM-REV.
The company deployed its 2 MW Floatgen floating wind turbine at the SEM-REV demonstration site in April 2018 for testing under real operating conditions for two years.
The Floatgen system consists of a Vestas V80 wind turbine mounted on a square ring-shaped floating foundation, known as the Damping Pool, developed and patented by Ideol and built by Bouygues Travaux Publics.
NOTE: This article has been updated following Ocean DEMO's correction update to their initial press release. The first version of the article stated that two floating wind projects (Eolink and TFI Marine) were awarded recommendations, along with six other developments in other technologies.
Related news
List of related news articles