French Floating Wind Prototype Completes Offshore Trials
French startup Eolink has towed the 1/10 scale floating wind turbine prototype to the Brest harbour after the unit was tested offshore for over a year.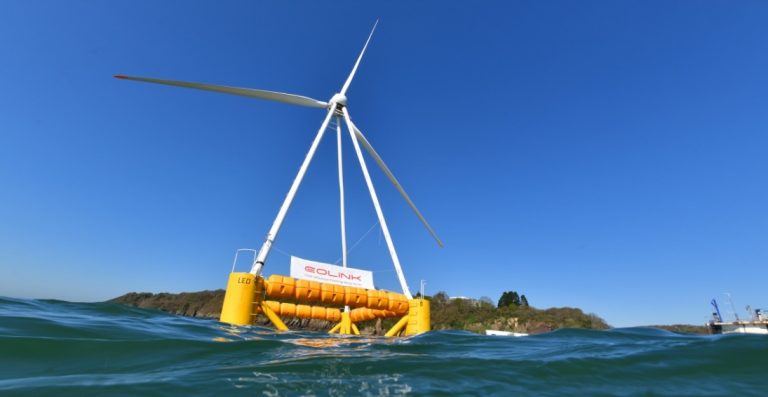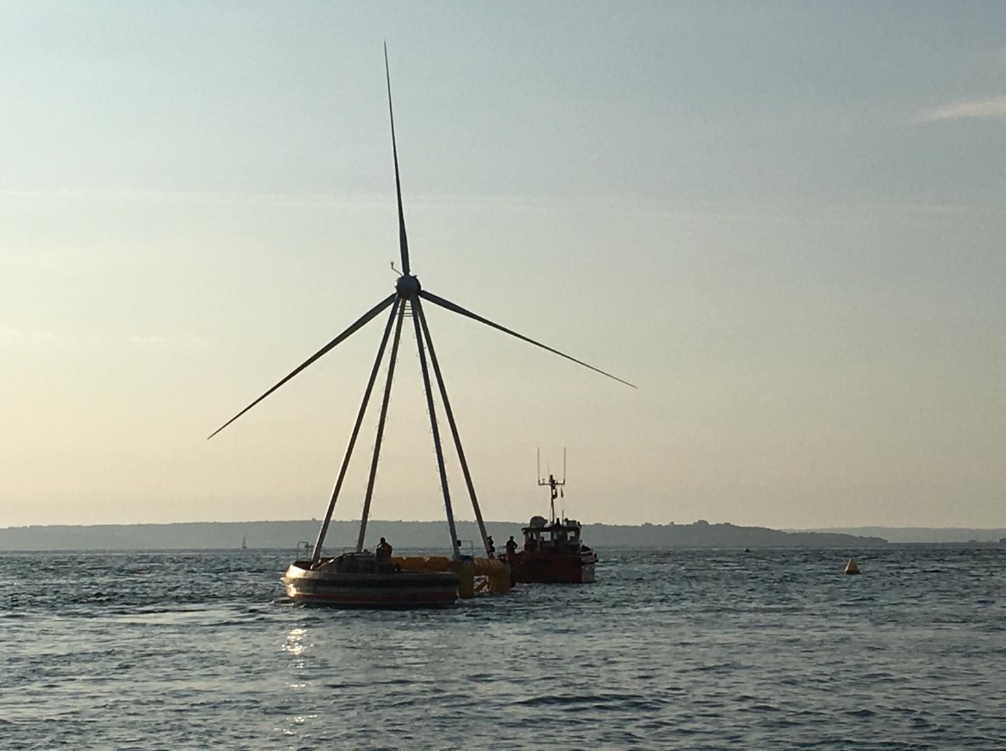 The Eolink prototype was anchored and connected to the grid in April 2018.
During that time, the unit underwent a series of tests including the "maximum power, enhanced control strategies, behavior during harsh events (both wind and waves), mooring behavior regarding loads, and wind alignment", Eolink said.
The Bretagne-based company will now turn to a detailed design of a full-scale model and preparing a third-party certification. The full-scale model is expected to be able to support wind turbines in the 10MW+ capacity range.
The Eolink concept involves a set of profiled arms instead of a conventional single tower supporting the wind turbine. According to the developer, having a turbine mounted on a single tower induces vibrations and bending moment at the base.
The concept replaces the single tower by a set of thin and profiled arms, making the structure lighter and stiffer and saving on materials used, which leads to a decrease in the Levelized Cost of Electricity, the company said.