Floatgen Floating Turbine Arrives Home
The 2MW Floatgen floating wind turbine has been towed to the École Centrale de Nantes SEM-REV demonstration site off the Croisic, France.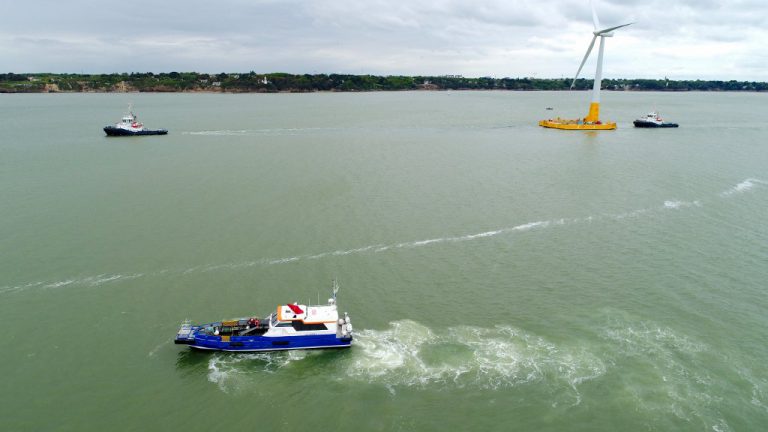 The Floatgen turbine left the Port of Saint-Nazaire on Sunday, 29 April and arrived at the site some 20 kilometres off the Croisic on Monday, 30 April, Centrale Nantes said.
In the next three to four days the turbine will undergo docking and will be connected to the onshore grid via an export cable.
Floatgen will be tested under real operating conditions for two years. During the testing phase, the electricity produced by the wind turbine will be injected into the French electricity grid and Floatgen will be able to supply electricity to the equivalent of a city like Le Croisic, Centrale Nantes said.
The Floatgen project is a joint venture between Ideol, Bouygues Travaux Publics, Centrale Nantes engineering school, RSK Group, Zabala, the University of Stuttgart, and Fraunhofer IWES.
The Floatgen system consists of a Vestas V80 wind turbine mounted on a square ring-shaped floating foundation, known as the Damping Pool, developed and patented by Ideol and built by Bouygues Travaux Publics.