Orion Sports Giant Liebherr Crane Boom
The 145-metre main crane boom has been installed on DEME Group's DP3 offshore installation vessel Orion at Liebherr's facility in Rostock, Germany.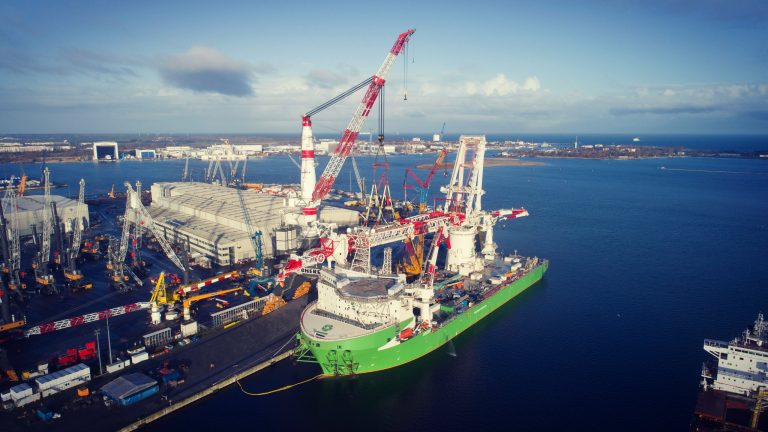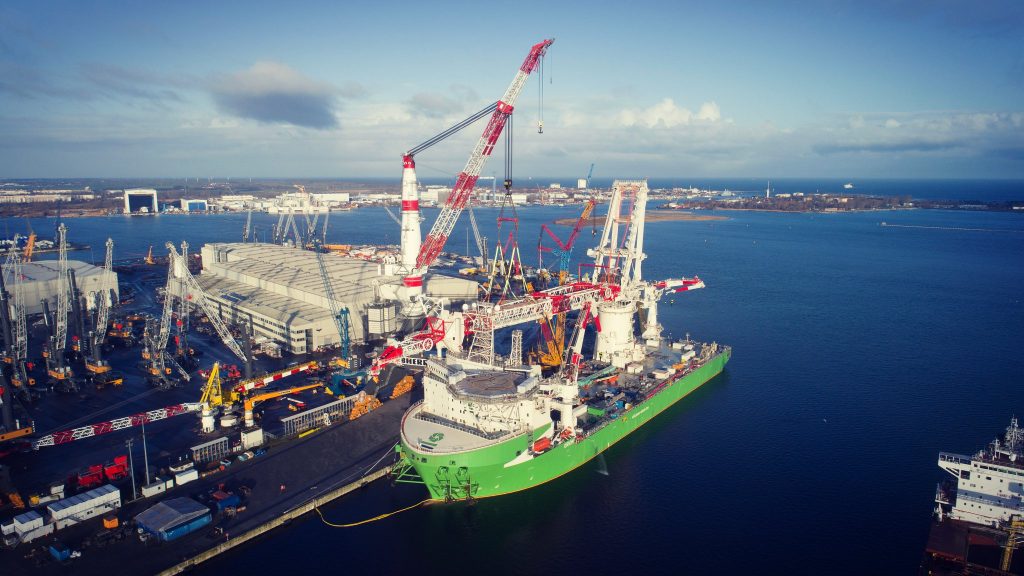 The Liebherr HLC 295000 crane has a lifting capacity of 5,000 tonnes and an outreach of more 35 metres.
It could lift nine fully loaded Airbus A380 aircraft in one go, DEME said. Loads can also be lifted to an unrivalled height of 180 metres.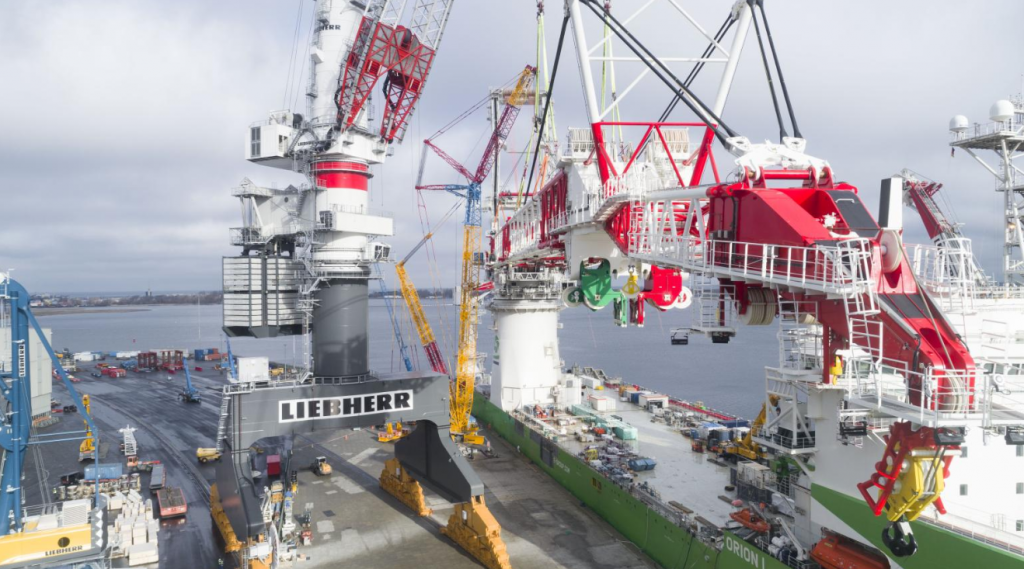 The 216.5-metre Orion is expected to join DEME's fleet in 2020 after which it will head to the Moray East offshore wind farm project in the UK for the installation of 103 jacket foundations.
The vessel will have the capacity to accommodate a crew of up to 131 people and will be powered by a dual-fuel engine capable of burning liquefied natural gas (LNG).