Wärtsilä Heart for Orion
Finnish technology group Wärtsilä is to supply the engines and other propulsion machinery for Orion, DEME Group's wind farm installation vessel being built at the Cosco shipyard in China.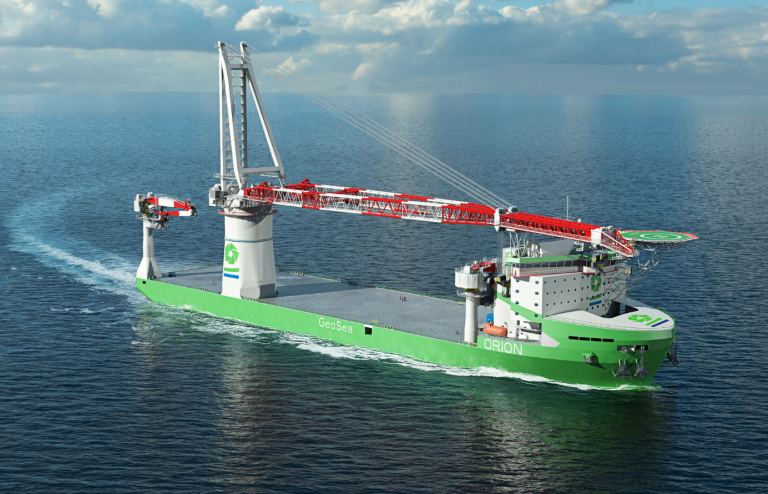 This will be the first vessel of its kind to be fuelled by liquefied natural gas (LNG) and in addition to the dual-fuel engines, Wärtsilä will also provide its LNGPac fuel storage and supply system and propulsion systems.
"The decision to utilise clean burning LNG fuel represents our commitment to provide environmentally sustainable solutions for our operations. Wärtsilä has extensive experience and vast technological know-how in this field, which is why we have selected them as our partner in this project," said Jan Gabriel, Head of newbuilding and conversion department at DEME.
Orion will be powered by four 9-cylinder Wärtsilä 46DF dual-fuel electric propulsion engines, and two 6-cylinder Wärtsilä 20DF dual-fuel engines. Wärtsilä will also supply two custom made retractable thrusters, four underwater demountable thrusters, the Wärtsilä LNGPac storage and supply system, as well as commissioning, site supervision and extended project management services. The Wärtsilä equipment is scheduled for delivery to the yard in the latter part of 2017.
Orion is expected to be delivered to the owners in 2018 and will undertake operations involving the installation of offshore wind farms in locations around the world, Wärtsilä said.